Plastic With Rubber Keypad (P+R) Keyboard
Views:54 Author:rubber-keypad Publish Time: 2019-08-16 Origin:Site
In the field of keyboard, there are many different materials, such as silicone, rubber, plastic, acrylic,metal, etc. Even multiple materials can be assembled into keyboard products, such as acrylic + silicone, plastic + rubber, silicone+metal.
This blog aims to introduce plastic keypad (P+R) keyboard.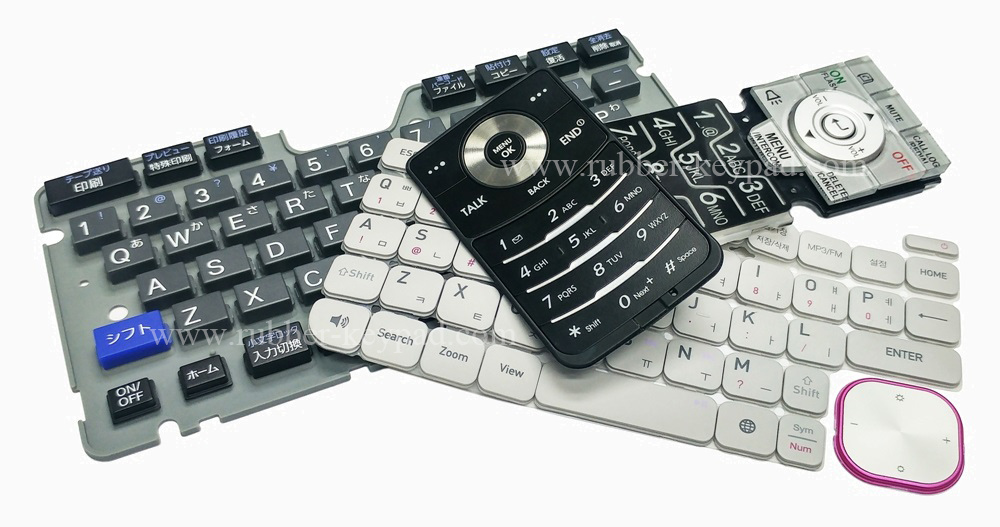 P refers to Plastic, R refers to Rubber.Plastic is molded into plastic keycaps through plastic injection molding, by different processes : printing, laser etching or cutting to produce plastic keycaps in different colors, fonts or patterns.Silicone rubber is produced as keypad base by compression molding.
Plastic keypaps and silicone rubber keypad base are processed and brushed with treatment agent, then the complete plastic keypad (P+R) keyboard is produced by appropriate adhesive and pressing processes in the assembly of the fixture.
Laser Etching Process Of Plastic Keypad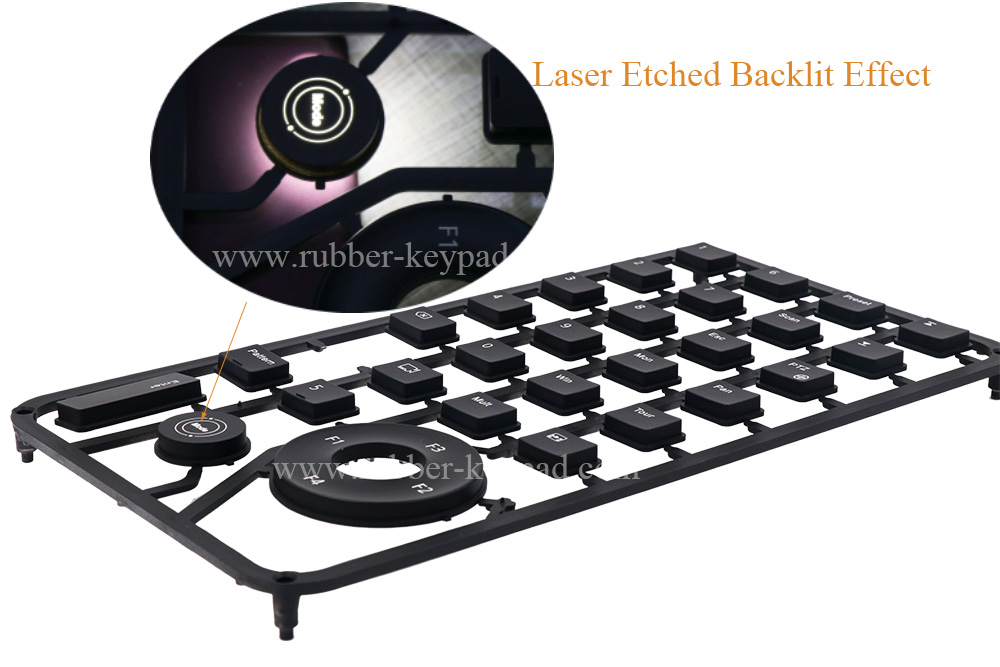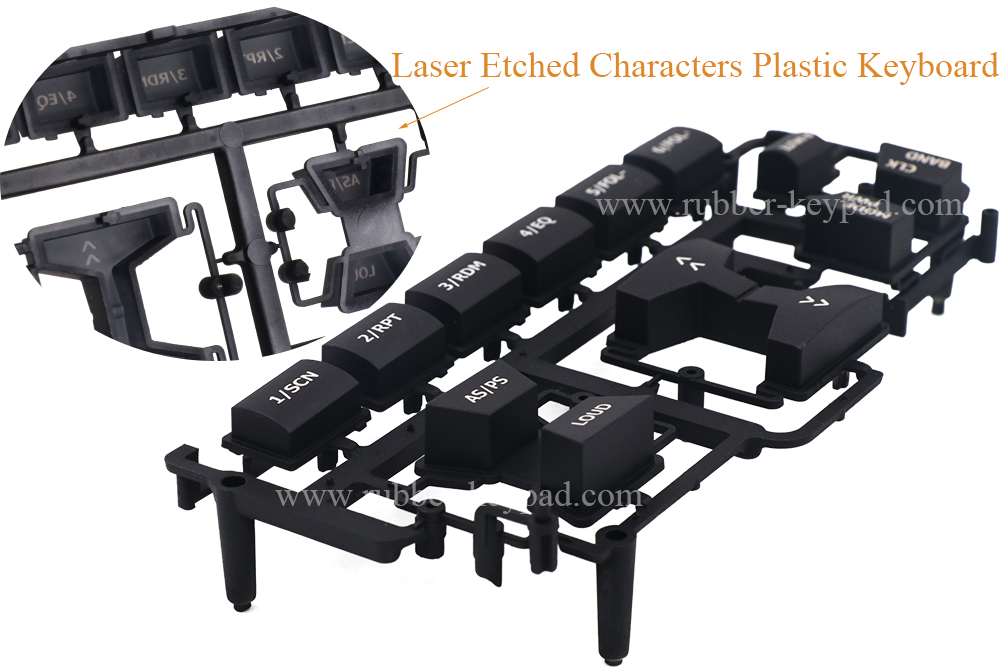 Silkscreen Printing Process Of Plastic Keypad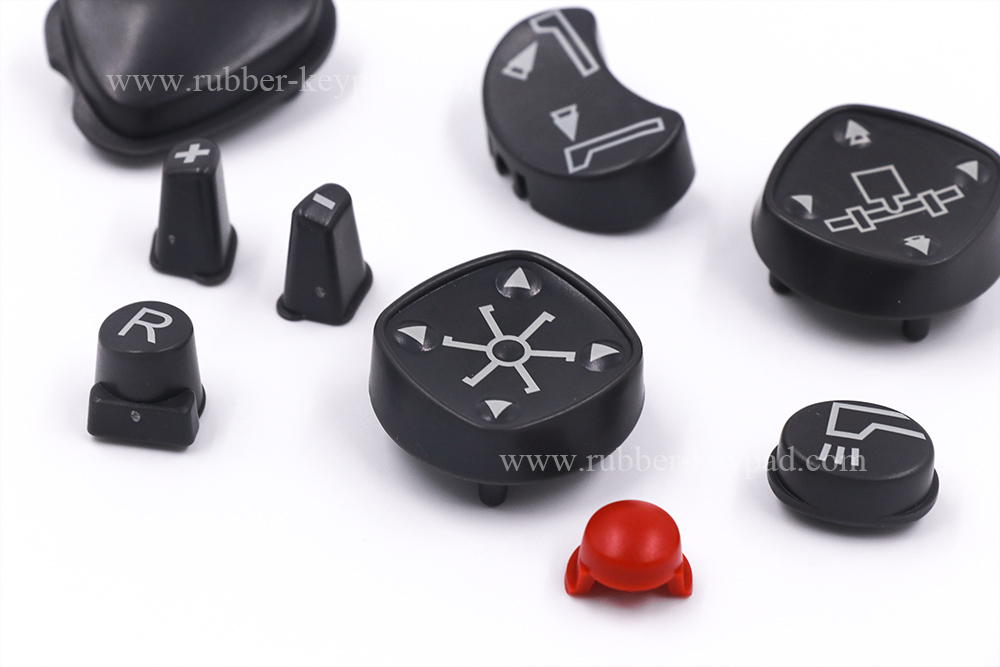 Assembly Process Of Plastic Keypad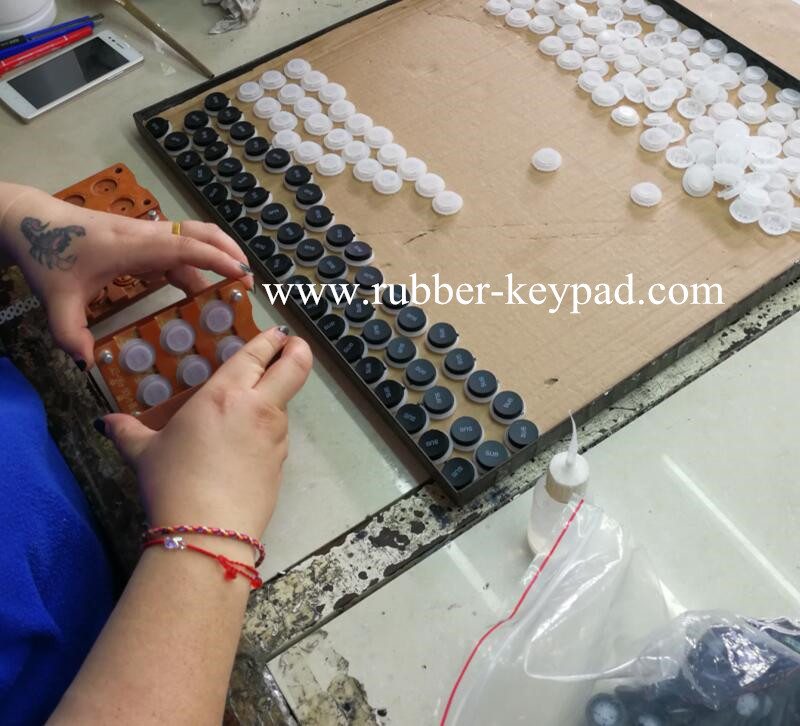 Plastic keypad (P+R) keyboard is mainly used in electronic products, such as electronic dictionary, learning machine, tablet computer, bank password device, etc.
Plastic keypad (P+R) keyboard can be divided into two kinds: Plastic keycaps material can be PP,ABS,PC or so. The other is Acrylic PMMA keyboard.
Compared with ABS P+R keypad, Acrylic PMMA keyboard is more easy and has many advantages:
1.Save mold cost. Acrylic keycap can be processed with different technology: silkscreen printing,laser etching by different thickness plates. Then cut the plate into different keycaps shapes. The thickness of acrylic plates can be 0.5MM, 0.8MM, 1.0MM, 1.5MM, 2.0MM, 2.5MM and so on. Customer can choose according to their requirments.
2.Beautiful appearance. Acrylic surface effect can be as bright as crystal, there is no need to spray bright UV, which can also save cost.
3.Smooth surface. Acrylic keycaps will not shrink, the surface flatness is good. And it is easy to control the dimension of acrylic keycaps.
4.Durable service life. Print the color and characters on the back of acrylic , so that the printed character will not be erased during application.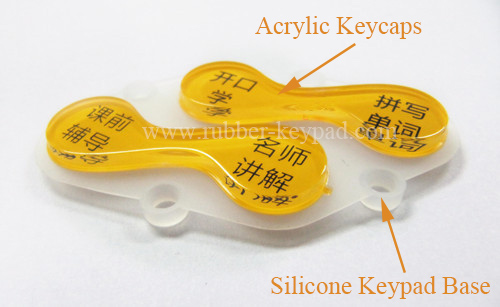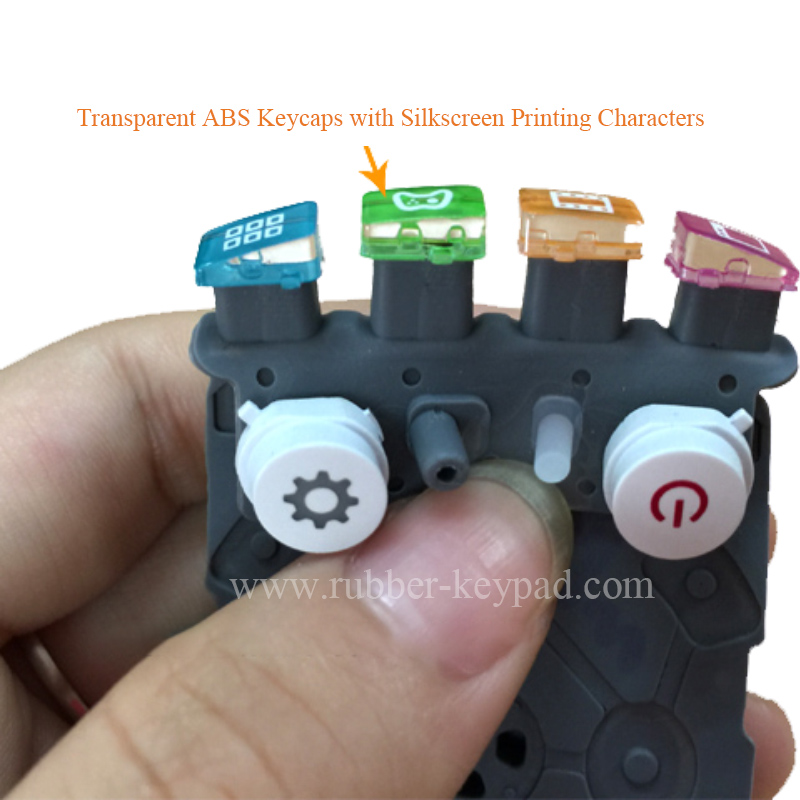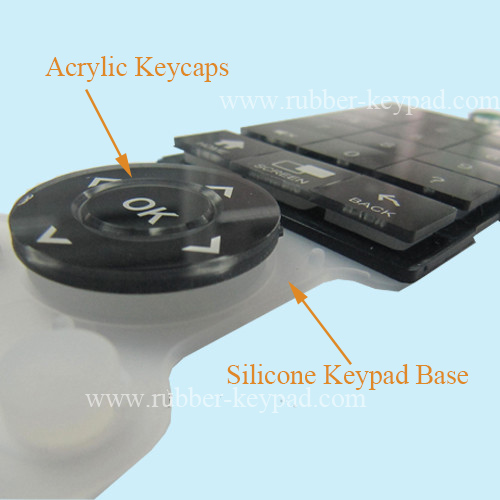 Nowadays, more and more people would like to choose acrylic plastic keypad.
Xiamen Better Silicone Rubber Co.,ltd is specialized on producing different material of plastic keypad P+R keyboard. We have experienced technical and management team. Not only we can provide moldability analysis, manufacturability analysis based on your products, but also we provide design support.