Rubber CAN Bus Keypad for Vehicle Display Controller | Automative Keypad
Views:149 Author:Jessica Hong Publish Time: 2019-09-27 Origin:Better Silicone
Rubber CAN Bus Keypad
CAN Bus Keypad is known as rubber CAN keypad cover and CAN switch button which is widely used in automative dispaly contoller. Rubber CAN bus keypad is a keyboard cover made of clear silicone material. Different from common conductive silicone keypad, CAN bus keypad is designed with thicker wall to be full-sealed and waterproof.
A wide range rubber CAN bus keypads are available in Better Silicone. They are used in vehicle display controllers, like construction machinery, marine, truck, bus, agricultrul equipemnts and vehicles, emergency vehicles, etc. All custom CAN keypads are designed to resist dust and water. Therefore, CAN keypads perform well in outside or inside environment.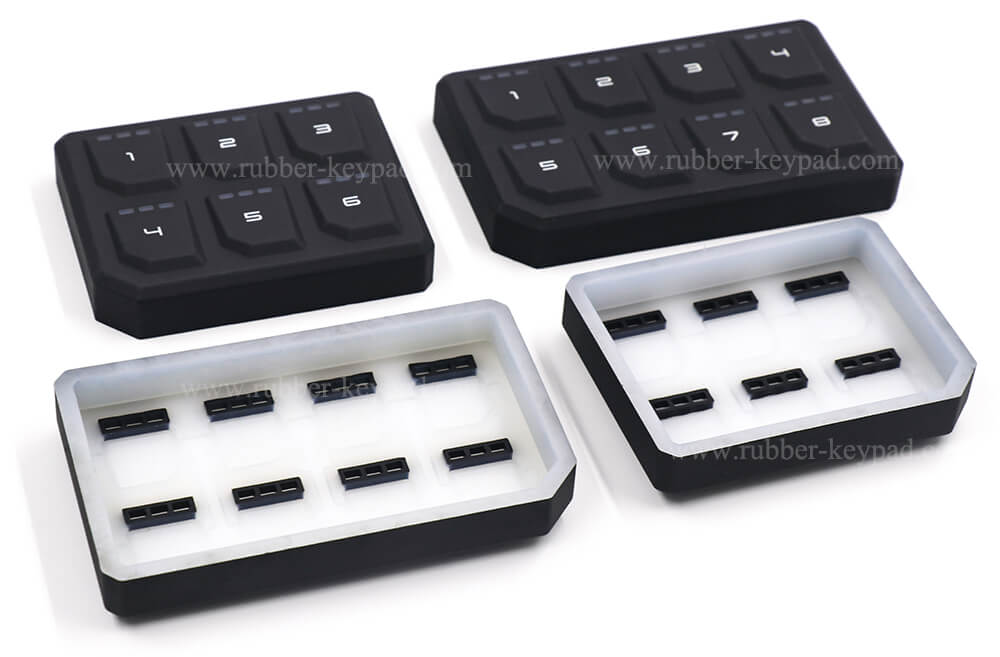 Better Silicone has accumulated more than 7-year experience in mold making and custom rubber CAN keypad production. Our CAN bus keypad can work well in heavy machinery and harsh environment. They are very durable. Each CAN bus keypad can endure harsh test, like life cycle test and surface abrasion test.
Rubber CAN Bus Keypad Manufacturing Technology
Laser Etching Icons
Most automative CAN keypads have colorful backlit icons on its switch button surface, since the LED light are installed under the buttons and those icons are laser etched (engraved). The button icons can be engraved into differenct light colors, and show differnt light color with LED.
To protect these laser etched icons from wearing, we usually spray polyurethane coating (PU coating) to the keypad surface. PU coating is a transparent layer on CAN keypad to protect them from weathering, abrasion and corrosion, which can expand automative keypad service time. PU coating is invisible, so we don't worry it will affect original color of CAN keypad cover.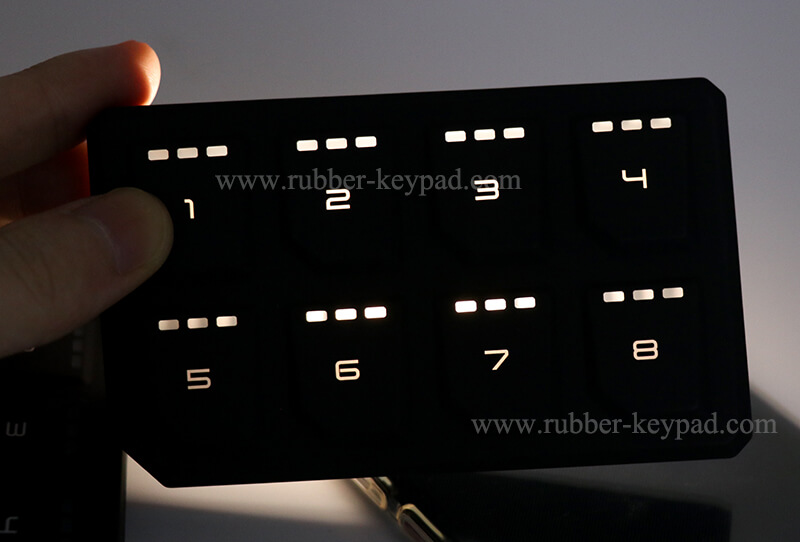 Black Silicone Insert
Rubber CAN bus keypads can includes different color LED indicators. To avoid backlight mixing, small black silicone insert are molded to the bottom of CAN keypad. Black inserts build smaller grids for various color LED indicators, and block adjacent light.