How to Solve Rubber Keypad Cracking Problem
Views:81 Author:Jessica Hong Publish Time: 2018-12-18 Origin:Site
Some rubber keypads would crack in compression molding. To solve this problem, we need to know the factors of silicone keypad cracking.
Silicone Hardness and Molding Tempreture
The common hardness for silicone keypad is about 50 Shore A to 60 Shore A. So the cracking problem of rubber keypad is less than other softer silicone products. For those 30A-40A silicone products, it is easy to encounter silicone cracking due to the high molding temperature. Without high temperature, softer silicone products will have bubbles during compression molding. So the temperature should be controled at an appropriate level, which would not cause the bubbles or crackings.
Solution: To solve the rubber keypad cracking problem, we can extend the vulcanization time or reduce the molding temperature, but pay attention to the bubble problem. Reduce demolding time to prevent the decreasing mold center temperature.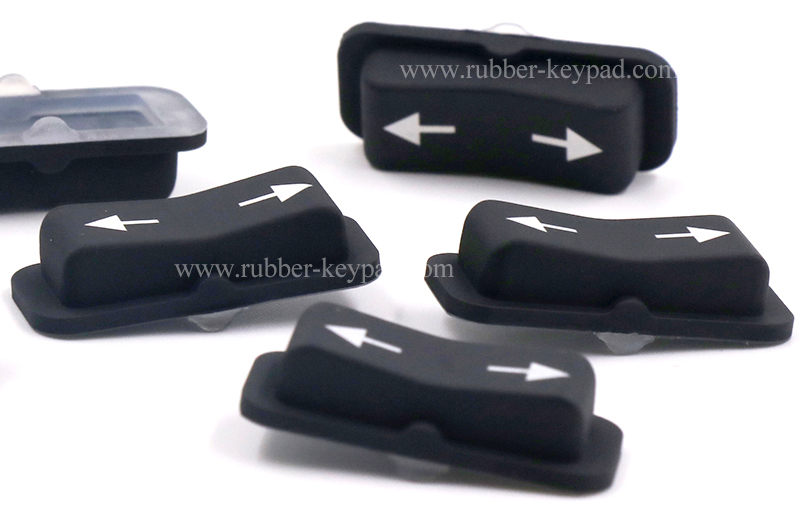 Poor Venting During Rubber Keypad Compression

If there is not sufficient venting or venting is not in time during keypad compression molding, silicone keypad would crack.
Solution: Vent in time and keep the venting time regular.
Vulcanization Agent

If the vulcanization agent in silicone lose effect or is too much, it is easy to cause rubber keypad cracking. Besides the vulcanization agent, some rubber keypad suppliers would add unnecessary fillers to silicone to reduce the material cost, which will result in the craking issue too. In Better Silicone, we can guarantee to make the silicone keypads with pure silicone material.
Solution: Reduce vulcanization agent to slicone. Make sure the material is pure.
Parting Line
The small parting line of silicone product will also cause cracking. Blasting the rubber keypad mold tooling can solve this problem. Blasting mold tooling will make rubber keypad surface matte. In Xiamen Better Silicone, we do well in not only the minimal parting line, but also the product appearance without flash or cracking. We can see from the following picture, the silicone vacuum cups are without flash and with small parting line.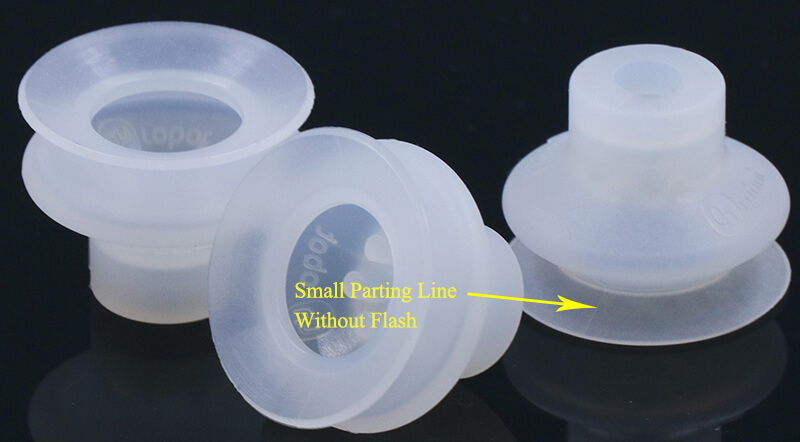 Silicone Suction Cups made in Better Silicone
Flash Removing
When we remove the flashing, the sharp knife and stubborn flash may cause edge cracking.
Solution: Make sure the flash is easy to clean when making the mold tooling.