Laser Keyboard
Laser Keyboard, is also called Laser Keypad, whose surface is coated by colorful ink through spraying or screen printing, and keypad's legends or backgrounds are formed by laser cutting for led backlight.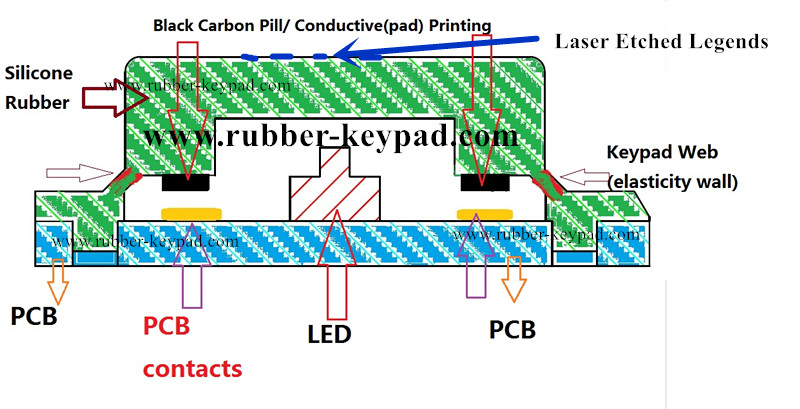 Desired character, pattern or top surface background color is decided by first spraying coated ink color. Second spraying coated ink color generally choose black or gray for light absorption.The last spray coating ink color is keypad's surface color.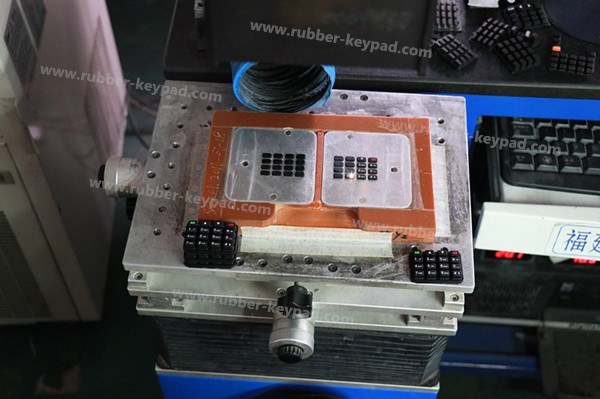 Laser Keypad cover generally choose PU coating, epoxy coating, matte smooth or transparent plastic keycap.
Spraying color coating too thin, or poor spraying technology lead to light leak.
Spraying color coating too thick will affect button tactile.
Generally silicone laser keypad actuation force is big (about 150-300grams), and also large tolerance (about +/-50grams)
If need lower actuation force or small tolerance demands, the best solution is to choose metal dome as keypad contacts.