Multi Color Silicone Rubber Buttons | Keypads
Views:126 Author:Elena Publish Time: 2019-07-29 Origin:Site
Multi Color Rubber Buttons also are known as multi color keypad which includes various color silicone keys in one rubber pad. There are three different processing ways to make multi color buttons. As for silkscreen printing keypad with different color keys, one-time molding and overmolding are the options. But backlit rubber keypad with color keypad should be made by color coating.
One-time Molded Multi-color Buttons

Overmolded Rubber Multi-color Keypad
Colore Coating Silicone Buttons
One-time molded multi-color rubber buttons are compression molded in one shot. In compression moldind, desired color raw material are put into button cavities and go into curing. Different color keys with button pad are formed in same shot at the same time. In this way, the color will expand to the other key around and the button pad.
Advantages of one-time molded multi color keypad
1. Save production time
2. Cost effective
3. Appearance will not be affected after silicone buttons are assembled with enclosure.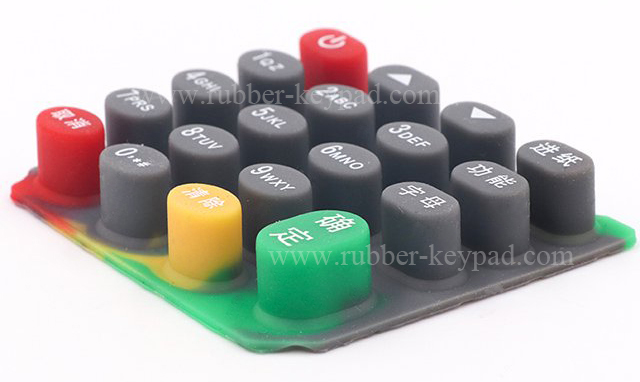 Overmolded silicone multi-color button is molded in two mold shots. In the first shot, we need to curing those color keys at first. Then place the formed color keys in a key postion tools and put them to the molding for second curing to molded the color buttons with silicone button pad. Overmolded rubber keypad is also known as key-setting rubber keypad. Multi-color keypad made by overmolding has neat and complete color keys. We don't need to worry other color will interfer other color keys.
Disadvantages of overmolded multi-color button pad
1. Color key position tool incease the mold tool cost.
2. Expand the production time, as it need double curing.
3. Increase the unit price.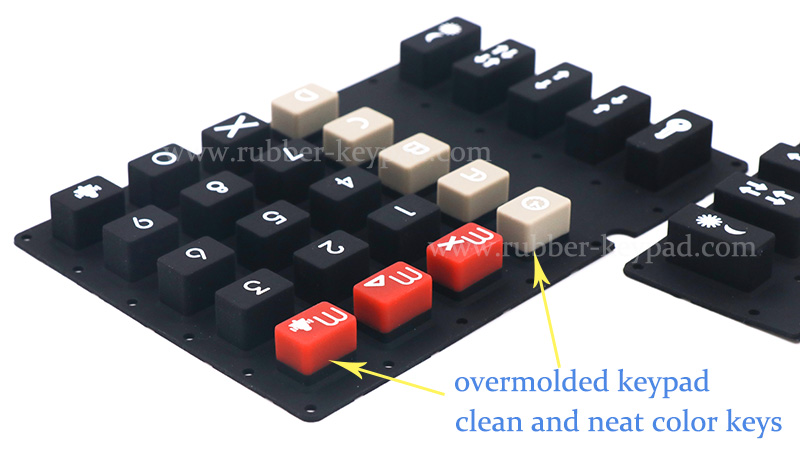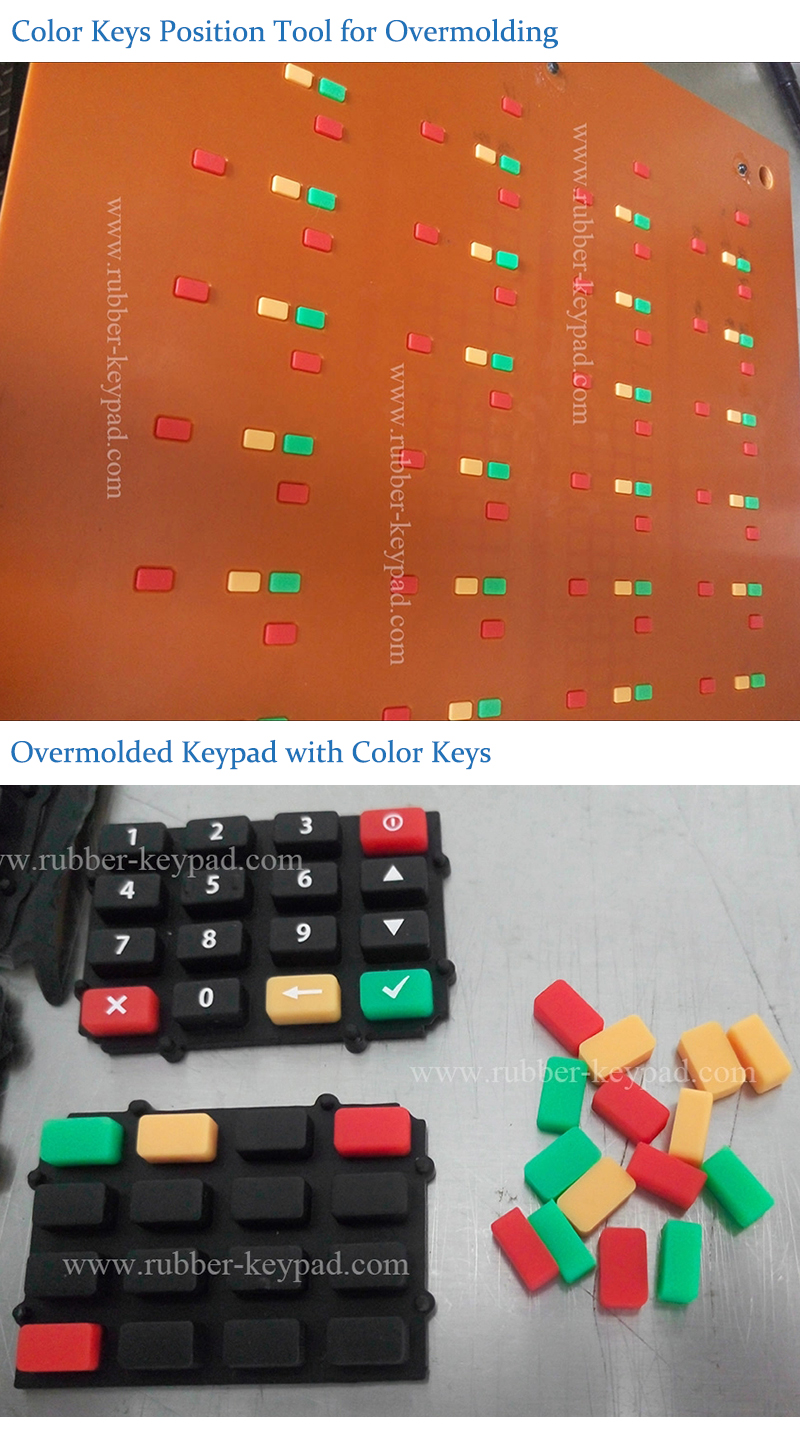 Color coating rubber buttons are made by transparent silicone. Transparent button pad is cured first in molding, and themn spray desired different color to the silicone button surface. Color coating keypad is suitable for laser etching. When symbols or characters are laser etched, the light can pass through the characters as the button base is translucent. So color coating is appropriate for backlight rubber buttons.