Silicone Rubber Button Pad Antirocking Pins - Perfect Keypad Conductive Contact
Views:136 Author:Jessica Hong Publish Time: 2019-05-03 Origin:Site
If a rubber button is large with round or rectangle shapes, and there is only a small conductive part (carbon pills or conductive ink) on the button center, it is easy to cause bad conduction contact when we press the button not on the center. When we press the silicone button on the edge, the bottom edge will first contact the PCB and center carbon pills tilts upward without contact with PCB. A good button pad should have good tactile feedback and can result in conductive contact from different pressing directions, no matter what the key shape is.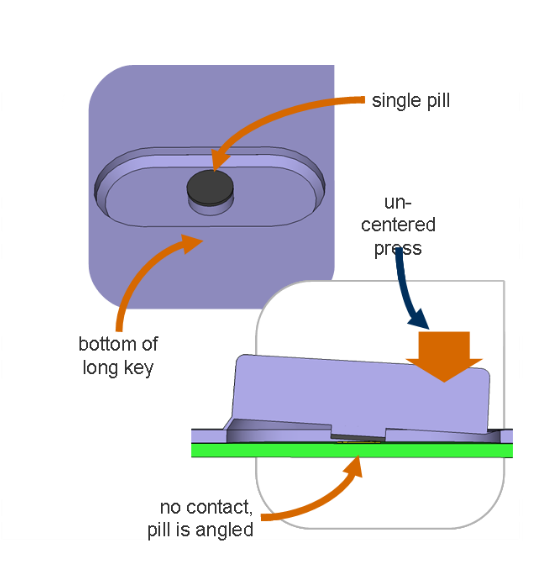 To solve this problem, we can add small pins on the edges of button. The pins should be shorter than conductive part about 0.2mm. When we push the rubber button on the edge, pins will first touch the PCB and then the conductive part will touch PCB too and generate electrical contact.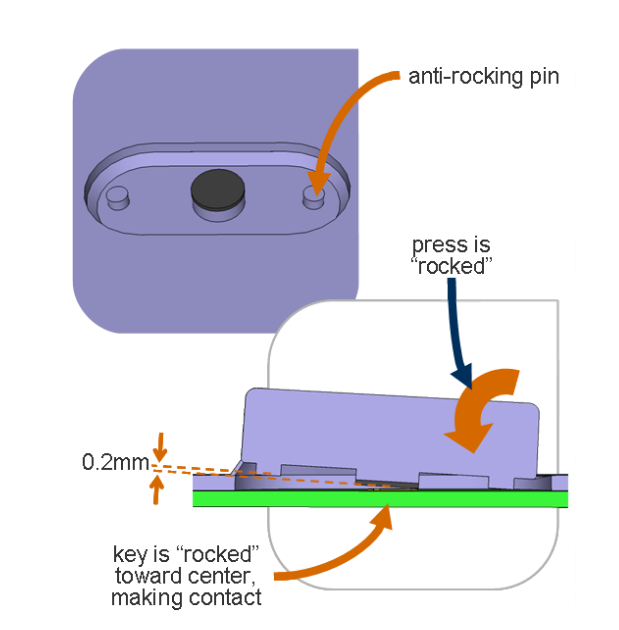 As for a larger button, we can add one circular ring around conductive area. The ring function is similar to pins. Ring height (thickness) is shorter than conductive part about 0.2mm.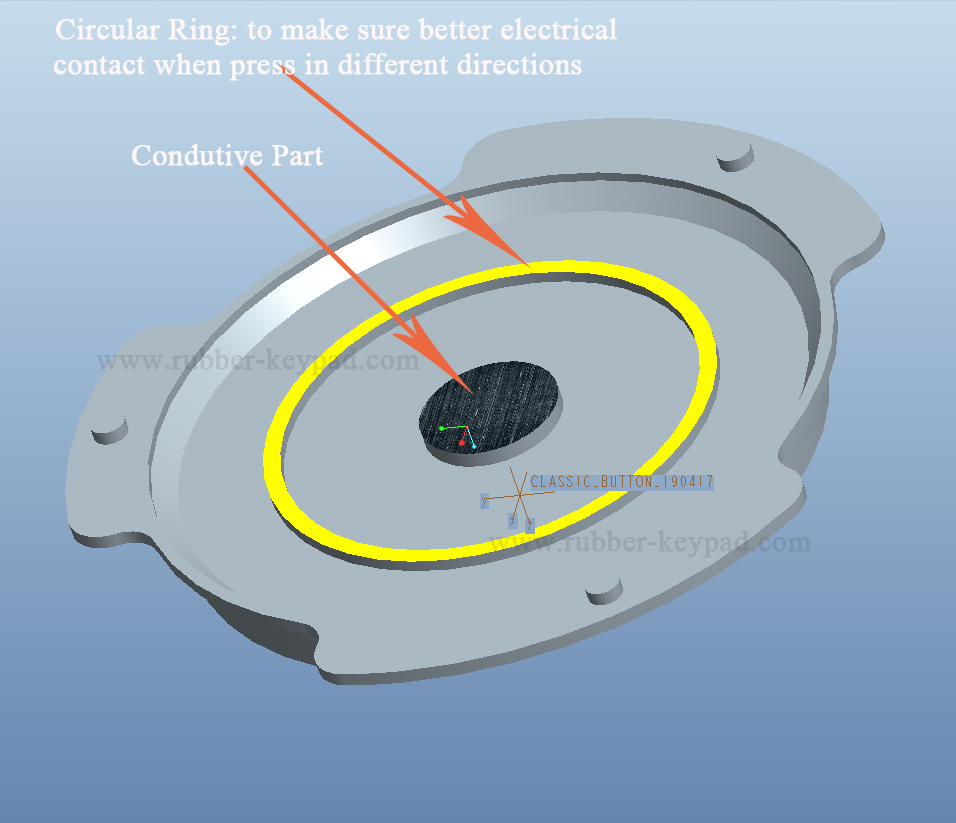 Another way is to enlarge conductive area. But large conduction part only can be done by conductive ink printing, not carbon pills because conductive ink is flexible in different shapes and area. If single small carbon pill at the center cause bad contact, we can add more carbon pills under silicone button.