The Difference Between Silicone Keypad and Fluorosilicone Rubber Buttons
Views:118 Author:Jessica Hong Publish Time: 2018-11-20 Origin:Site
One of our switzerland customers customized the following silicone keypad. This keypad is used in the machinery and the rectangle edge should be clean. After receiving the sample trial parts, our customer was satisfied with appreance as the rectangle edge is very clean. Then these silicone keypads go through the gas-oil bath test. Howerver, it is a regret that these silicone keypads do not pass the gas oil test. Having been immerged into the gas oil for several days, the silicone keypads deformed greatly and the volume expanded as twice as the original one. Apparently, silicone can not meet our customer's requirements.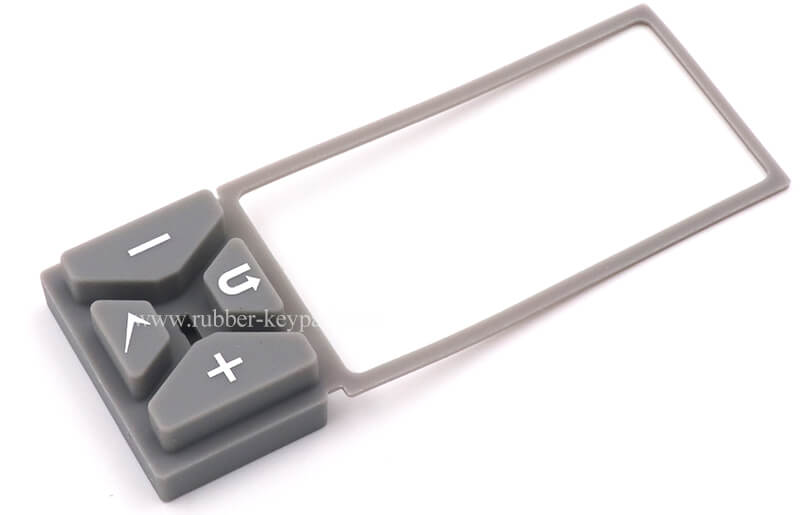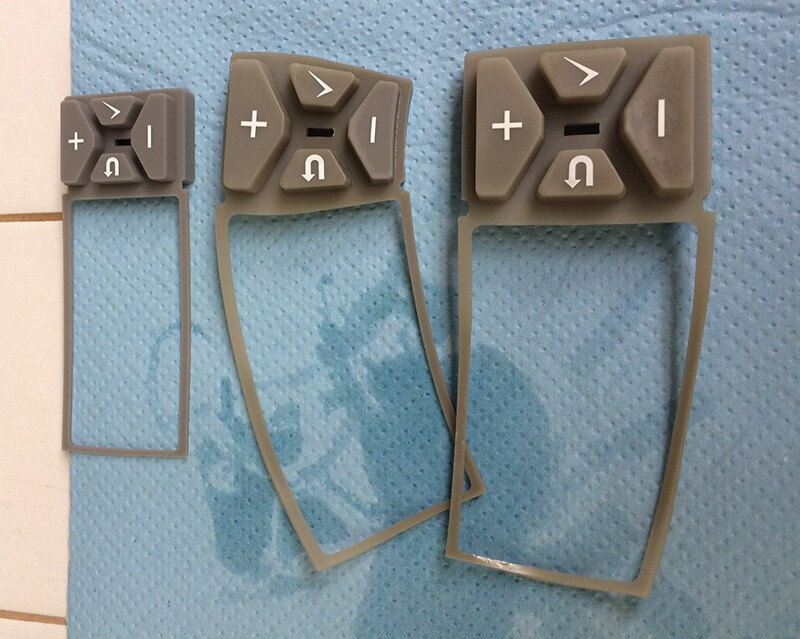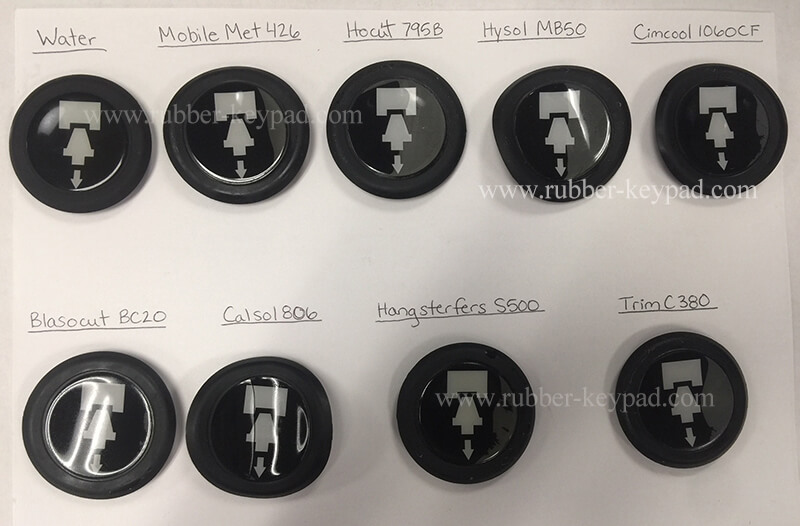 Deformation of Silicone Buttons After Chemicals Soaking Test
The keypads are usually be made of silicone because silicone has good resilience force, which enable the buttons can rebound when pressed. But silicone can not resist the oil and fuel. Using silicone to manufacture the keypad is good for the soilid silkscreen printing and soild oil coating or PU coating. Silicone also has good tensile strength and tear strength. If choose other rubber, like EPDM or NBR, they have better oil and fuel resistance, but their bad resilience will get the rubber buttons stuck and bad touching feeling of the buttons. Different rubber materials are used in different fields. EPDM or NBR are generally used in auto industy, such as the oil sealing gasket, but they are not suitable for the keypads.
The following is the material data sheet of the silicone we used in keypad: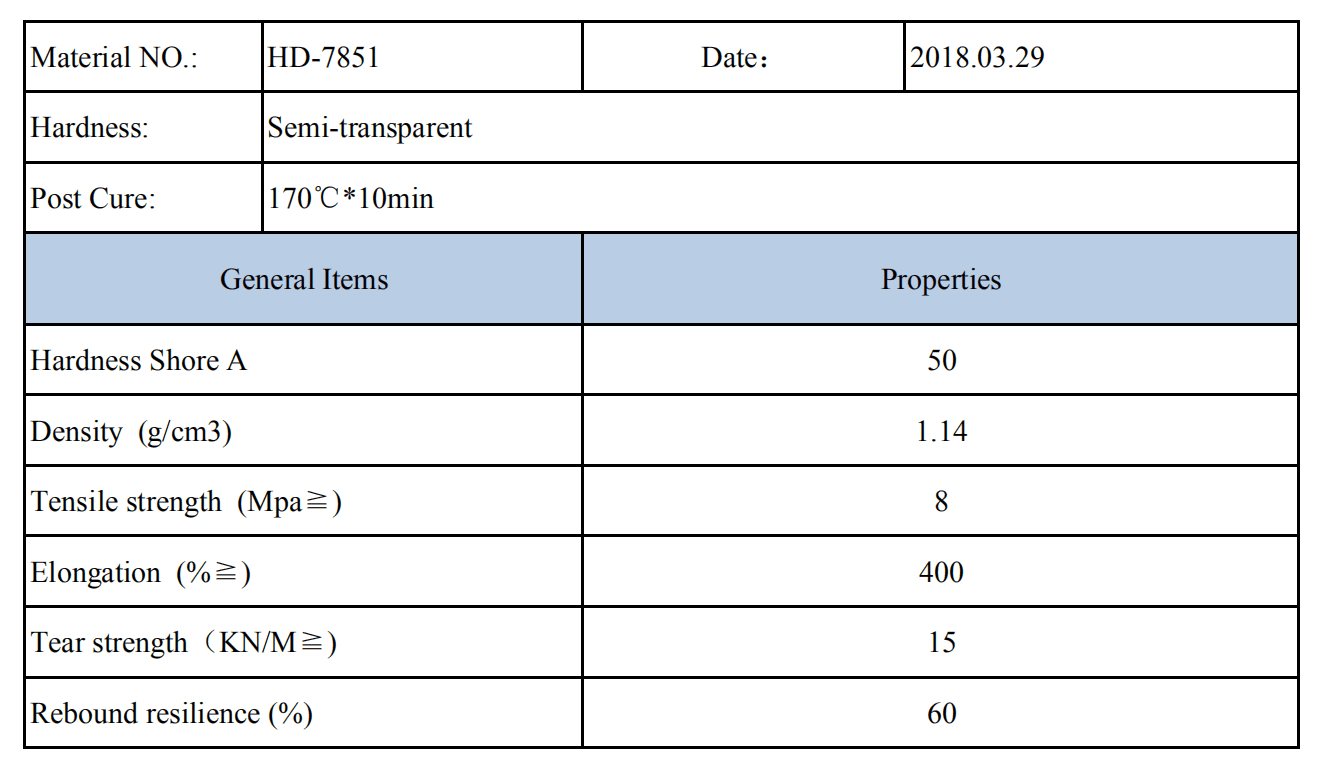 When we received the feedback from our customer, we advised him to change the keypad material to fluorosilicone. Fluorosilicone also be knowed as FVMQ. The mechanical and physical properties are very similar to silicone rubber. Fluorosilicone rubber is noted for its good resistance to organic solvents and petroleum based fluid. Compared to silicone keypad, fluorosilicone keypad has improved fuels and mineral oil resistance because the fluorine atoms endows the fluororubber with heat resistance, oxidation resistance, fuel resistance, corrosion resistance, and aging resistance these propeties. But FVMQ keypad has poorer hot air resistance than silicone keypad.
Fluorosilicone (FMVQ) Characteristics
1. Good aging resistance
2. High temperature resistance and fuel, oil, solvent and chemicals resistance.
3. Low temperature resistance
4. Good electrical insulation
We use the FVMQ to make this keypad in the secend sample trial production. This time the fluorosilicone keypad successfully resist the oil and fuel bath test.