Why Silicone Rubber Buttons Get Stuck on Controller
Views:135 Author:Jessica Hong Publish Time: 2019-01-18 Origin:Site
Silicone Rubber Push Buttons Stuck PCB board & Plastic Cover
Sometimes we may encounter that rubber buttons get stuck and can not rebound itself. Our Australia customer has encountered this problem recently. This black silicone rubber keypad is made in our factory. But when assembled with PCB and plastic housing case, the rubber buttons get stuck when we press the key.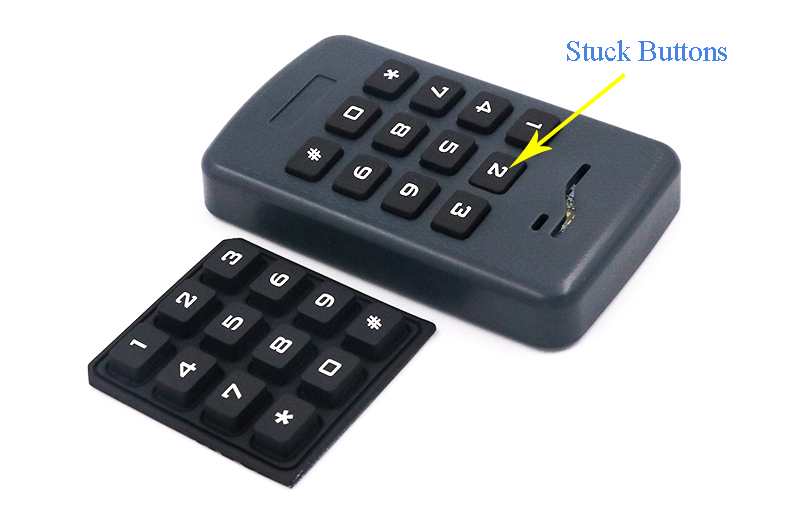 Customer wonder if the actuation force is too large to cause the stuck problem. He wanted us to decrease the actuation force. Actually, it is not due to the actuation. We made this rubber keypad according to the 3D design drawing provided by customer, and all silicone keypads have gone through quality control and dimension test. The dimensions and actuation force are within the rubber keypad tolerance. From the following dimension test report, we can see that there is no problem in the rubber keypad dimensions.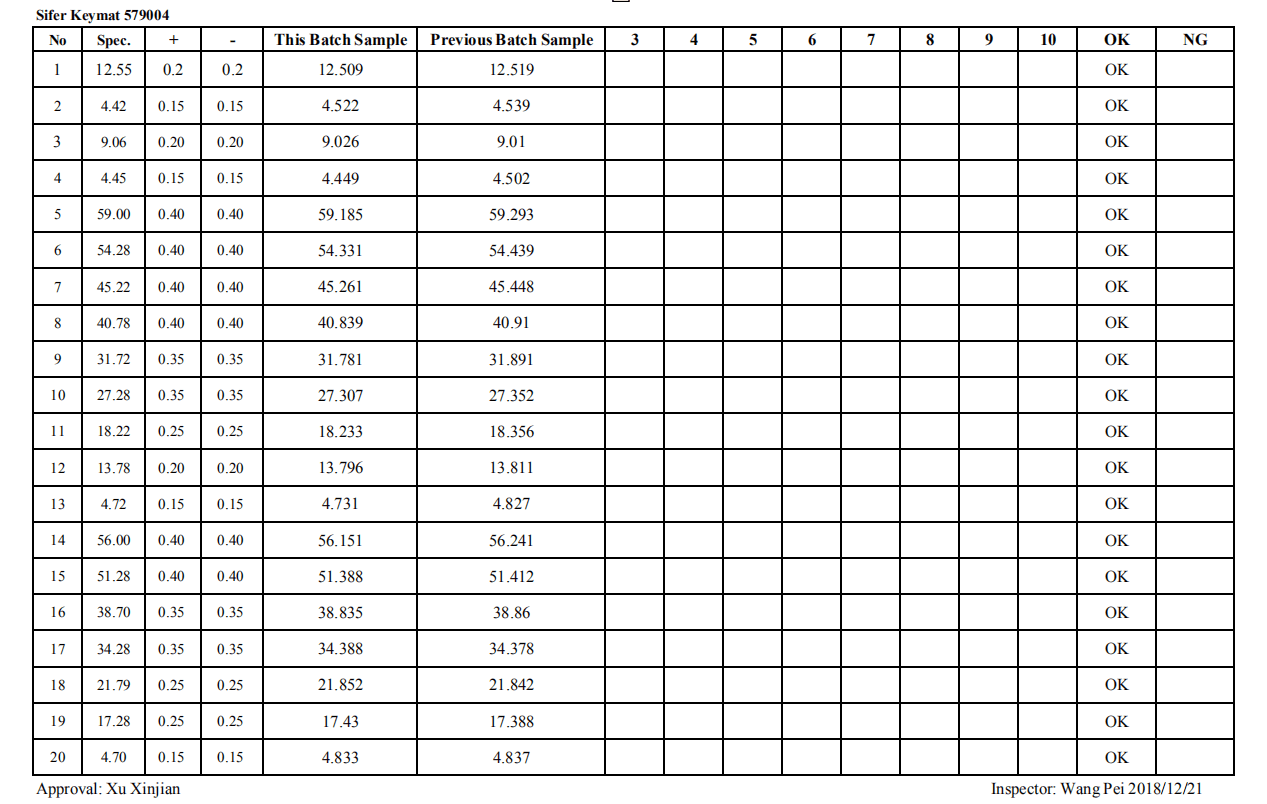 So we have customer sent a set of assemled device for our evaluation. We tested the dimensions of plastic housing cover, and compared the button hole dimensions with rubber button dimensions. It turns out that the stuck rubber button is because the clearance (between the rubber button and the holes of plastic housing case) is too narrow. The narrow clearance will cause bad touching feeling and get silicone rubber buttons stuck in the housing cover.
From the following test report, we can see that the clearance between rubber push button and plastic case is about 0.15mm each side. This silicone keypad is laser etching keypad with PU coating. 0.15 mm clearance is not sufficient for the PU coating silicone buttons' reboundance.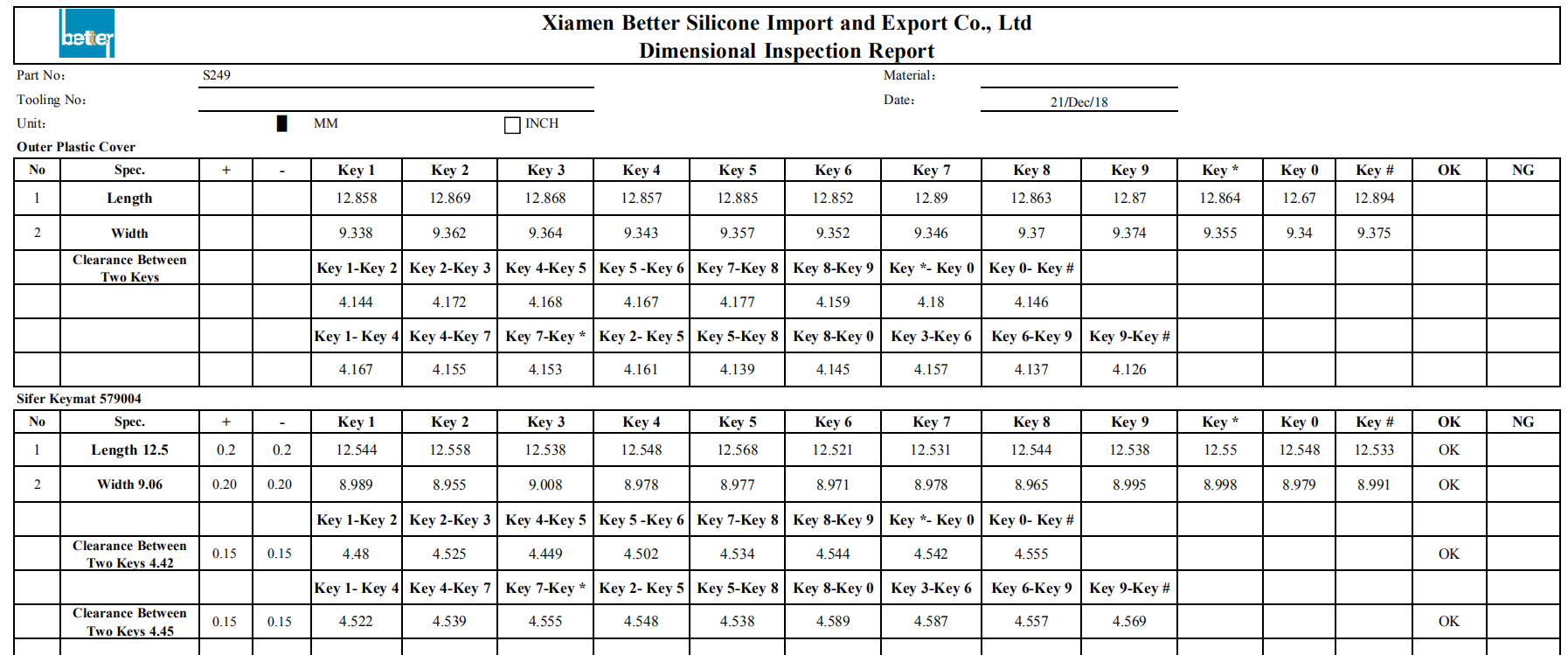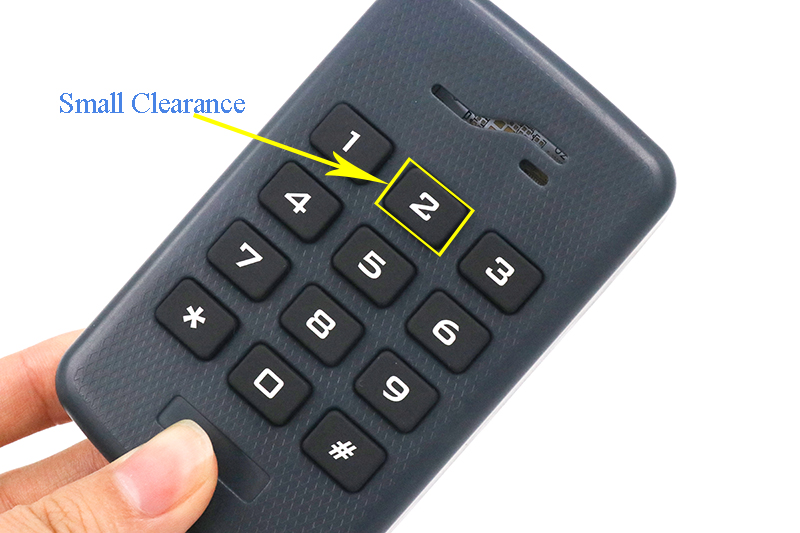 In rubber keypad design, the clearance of housing case and silione buttons should also be taken into consideration. In general, the clearance should be left about 0.3-0.4mm each side to make sure rubber buttons can rebound flexibly. Based on the above dimension data, we decided to repaire the mold tooling by descreasing rubber keys' dimension.
After keypad mold repairing, the stuck rubber button didn't occur again. Moreover, the touching feeling is better than before.

Note: the clearance should not be too large because it will also cause bad touching feeling and get dust in.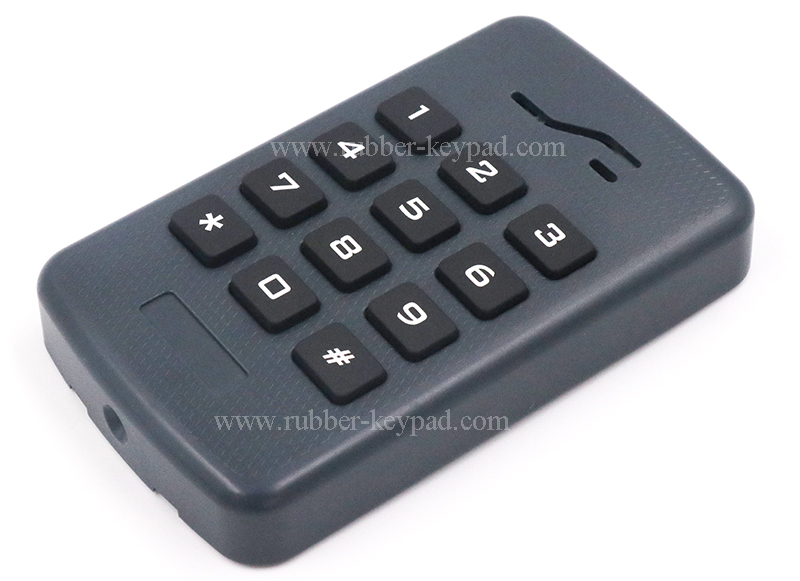 Besides the clearance, there are other factors will cause stuck rubber button.
1. Inappropriate button travel
Silicone rubber buttons is generally designed to 1.2-1.5mm
2. Small actuation force
3. The rubber keys are iregular and large.