Fluorosilicone rubber is highly resistant to high and low temperatures and solvents, and has excellent workability. In IRM 903, a standard oil, there is less than 5% swelling(150℃X70h). Fluorosilicone rubber also has excellent resistance to silicone fluid.
In addition to the characteristics of common silicone rubber keyboard,fluoro silicone keyboard has excellent oil resistance properties, including fuel oil, engine oil, chemical reagents and solvents. fluoro silicone keyboard can make up for the lack of oil resistance of common silicone rubber keyboard,.
Due to the excellent oil resistance of fluoro silicone and the heat resistance of its silicone elastomers, it is particularly suitable for applications requiring high temperature and fuel resistance, such as seals, hoses, pads, films and impregnated products. In some special conditition, Fluoro silicone keyboard can widely used in the automotive industry, aerospace industry, petrochemical industry, etc.
Fluorosilicone FVMQ Rubber Keyboard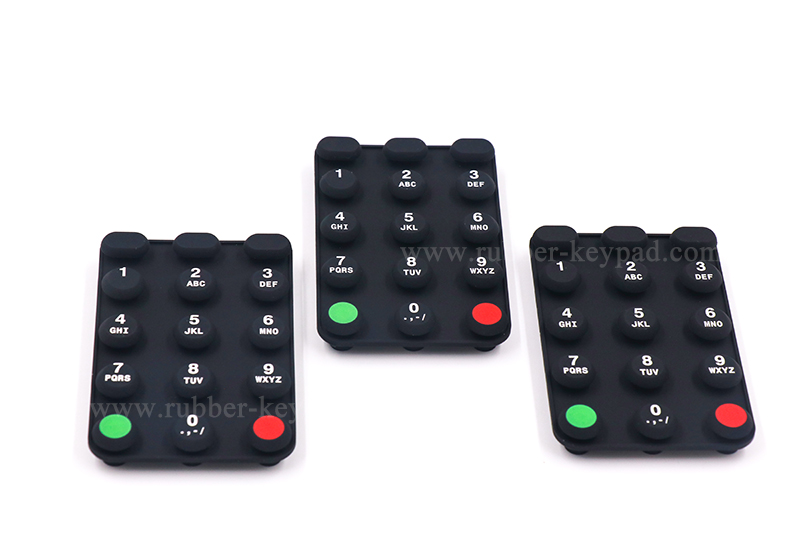 Fluorosilicone FVMQ O-ring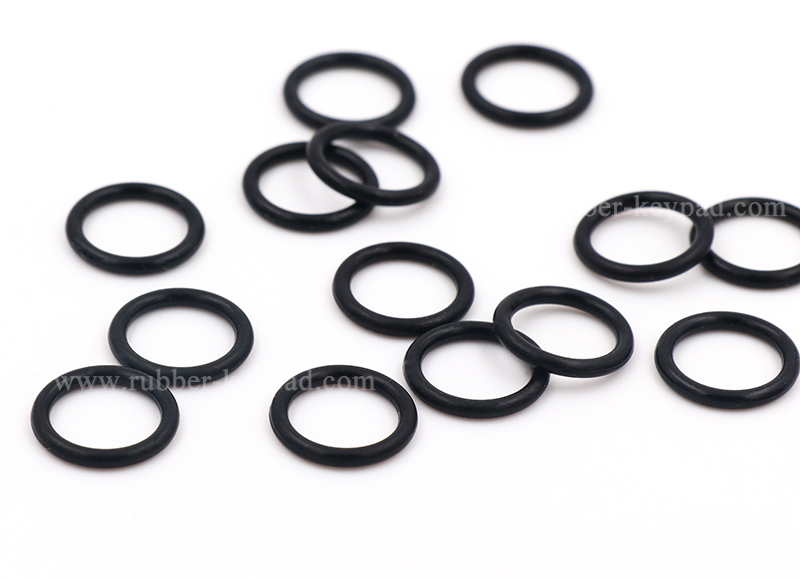 FVMQ Rubber Seal & Gasket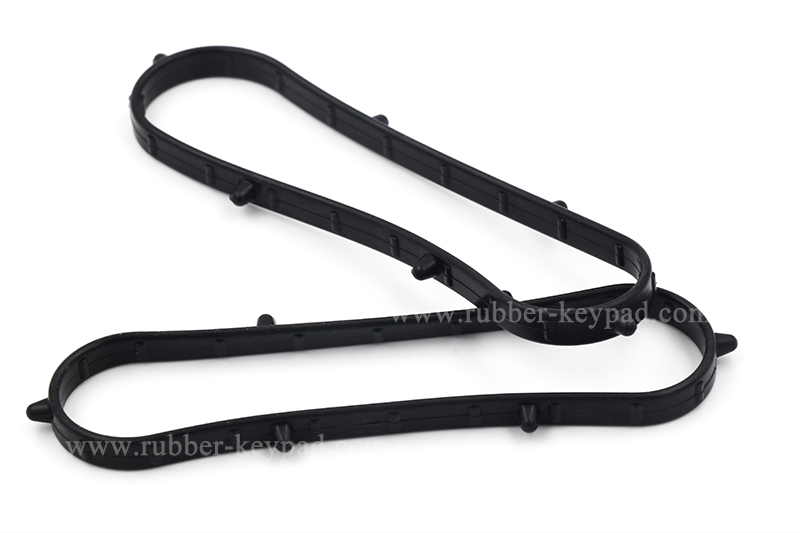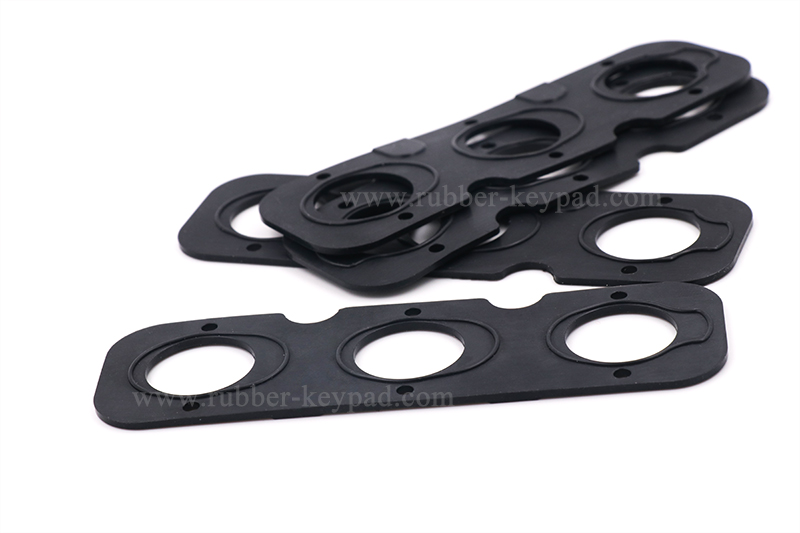 Advantage of Fluoro Silicone Keyboard
1.Oil resistance, solvent resistance, chemical resistance.Compared with common silicone rubber keyboard,fluoro silicone keyboard is extremely excellent in oil resistance, solvent resistance, and chemical resistance; even when compared with fluororubber, it is excellent in oil resistance and solvent resistance. It exhibits excellent durability after immersion in the same medium, temperature and time. It can be said that fluoro silicone keyboard is the only elastomer resistant to non-polar medium at -68 ° C to 232 ° C.
2.Heat resistance
3.Cold tolerance
4.Electrical performance, radiation resistance performance
Fluoro silicone keyboard has excellent weather resistance. It maintains good performance even after 5 years of exposure.
In addition, fluoro silicone keyboard is also very good in mildew resistance , physiological inertness, and anticoagulant properties.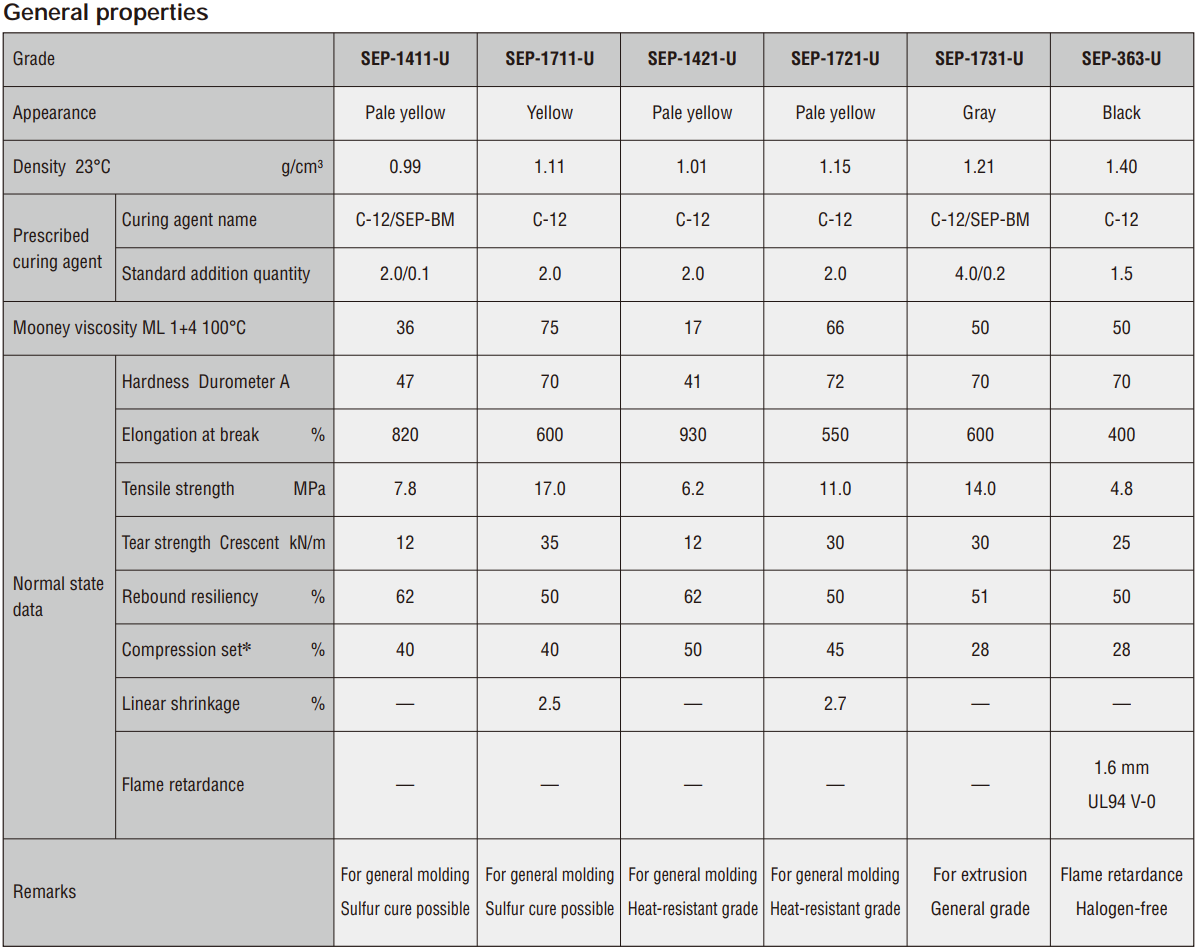 Disadvantage of Fluoro Silicone Keyboard
1. Physical mechanical properties.
2. High matetial cost.
1. Low surface energy and it is difficult to be bonded with our material.
2. Poor surface adhesion, which need special treatment agent to do silksceen printing and other coating.
3. Low tear strength
Xiamen Better Silicone Rubber Co.,ltd has produced double-hardness fluorosilicone rubber keyboard. During production process, we found that the hardness too high, fluorosilicone rubber keyboard will be damaged when eject from the mold. After tried many solutions, we spray the PTFE coating on the mold to increade lubrication of mold.
Fluorosilicone FVMQ Rubber Keyboard Damaged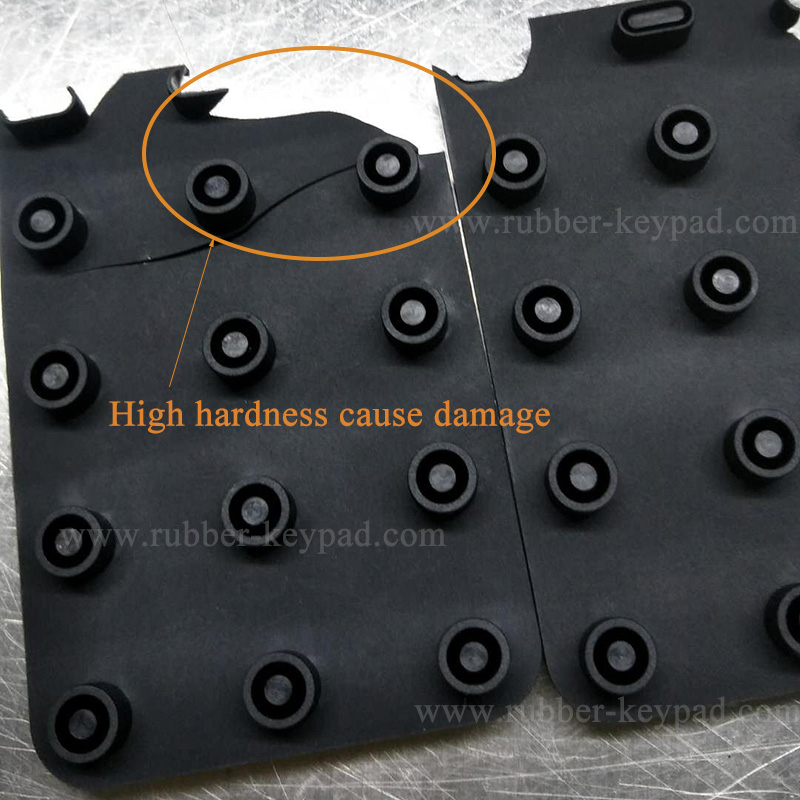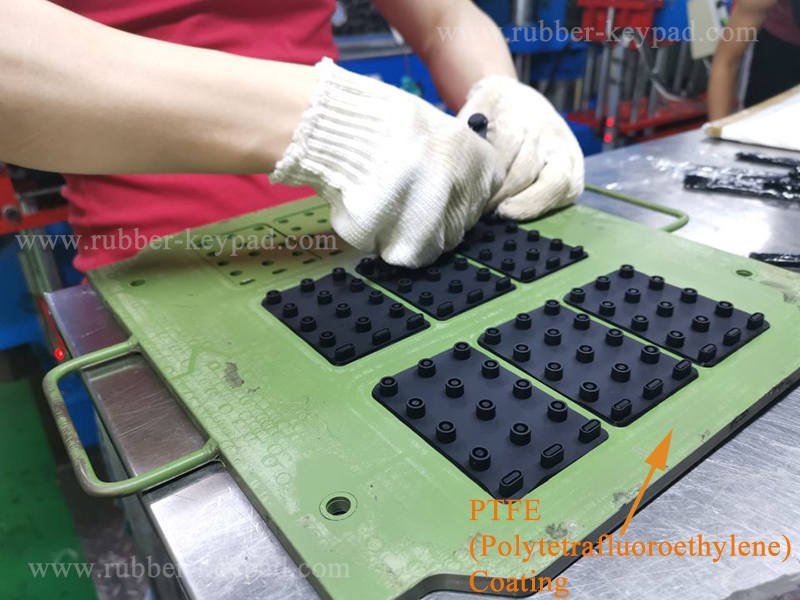 FVMQ Fluorosilicone Rubber Keyboard Manufacturing Process
When do silkscreen printing process of fluorosilicone keyboard, a special treatment agent and special printing ink is necessary. Otherwise the printed characters will not adhere to the surface of the fluorosilicone keyboard.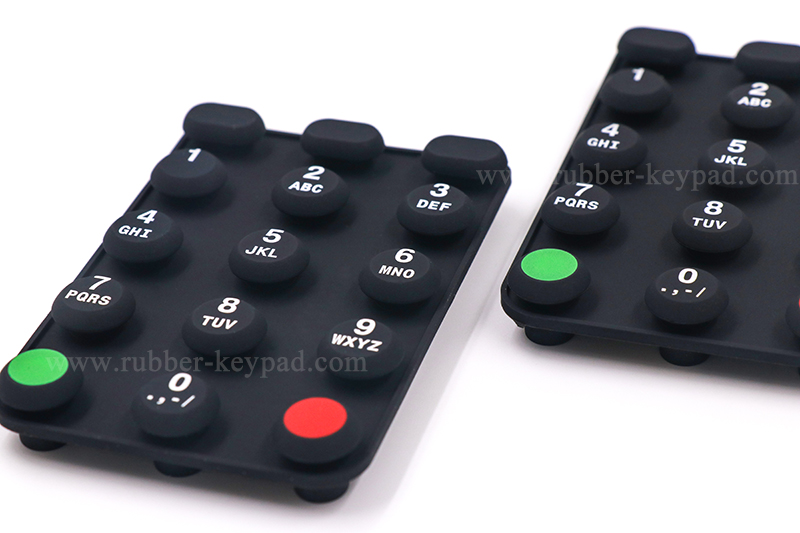 Application of Fluoro Silicone FVMQ Keyboard
Fluorosilicone rubber is widely used as a new high performance elastomer material.
The application of fluoro silicone keyboard is mainly in the fields of aerospace, vehicle and ship, electronic communication, precision instruments, petrochemicals and medical and health. However, the largest demand for the market is rocket, satellite, automobile and aircraft manufacturing.
Xiamen Better Silicone Rubber Co.,ltd is specialized on producing different kinds of silicone rubber keyboard, keypad, button pad, compression molding silicone rubber parts, plastic injection molded parts, and LSR liquid silicone injection molded parts.
We can provide different kinds of material, like FVMQ ,NBR, NR, SBR and so on.
We have experienced technical and management team. Not only we can provide moldability analysis, manufacturability analysis based on your products, but also we provide design support.
Welcome to send us design drawing for assessment.