The silicone rubber keyboard is easy to absorb dust without any protective coating. Some silicone rubber button pads
have texture or character design, which also need protective coating paint. This blog aims to provide users with some
suggestions to extend the life of the keypads .
To do keyboard protector skin can not only ensure the keypad touch feeling but also can increase the wear resistance
of the texture on the surface of the silicone button.
Types of Protective Coatings for Rubber Keypads.
Depending on the application and use of the rubber keyboard, it is important to apply the correct protective coating to
the silicone rubber keyboard.
1. PU Spraying Coating(Polyurethane coating)
2. Matt Smooth Coating
3. Epoxy Coated
4. Plastic Cover +Rubber Keypad
5. Metal Cap+Rubber Key Button
PU Coating/Polyurethane coating-PU protective clear coating is a kind of ink, which has strong adhesion, wear resistance,
good transparency, etc. The silicone button with PU spray is good, very wear-resistant, and is also a very common process for
silicone rubber membrane keypad manufacturers.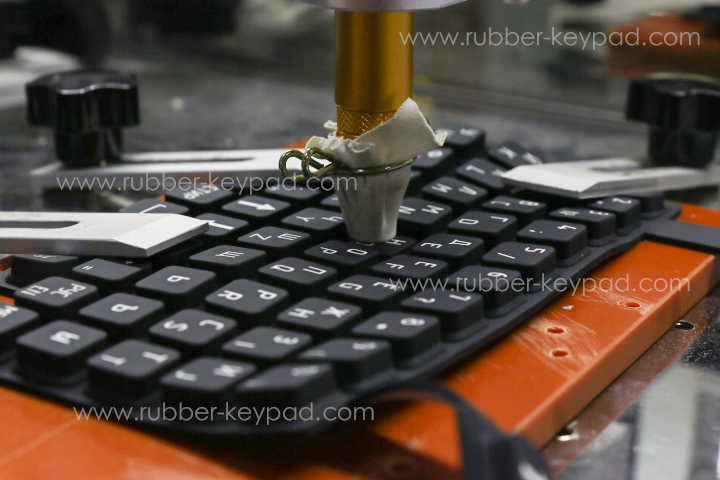 Clear Matte Oil coating-Matte oil coating is a kind of matte oil, its characteristics are similar to PU coating/Polyurethane
coating, spraying matt smooth oil will make the silicone button surface matte, and its touch feeling is smoother.
Lowest cost protective coating. This coating typically is applied for low use applications.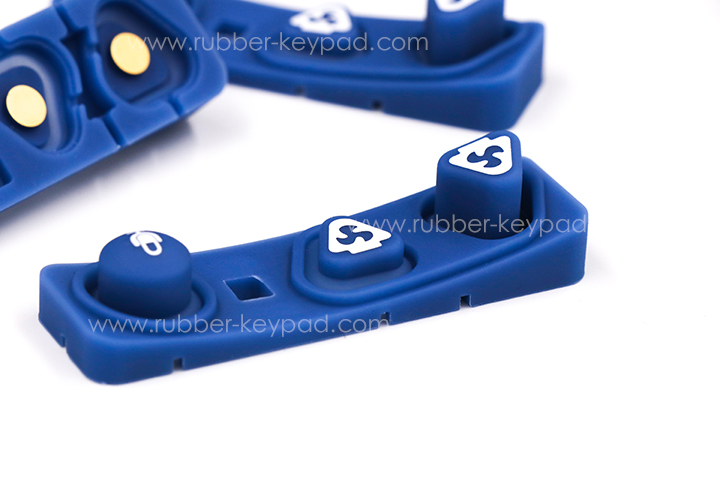 Epoxy Protective Skin-Epoxy Coating Silicone Rubber Keyboard uses mixed epoxy resin and curing agent material,
and then drops on the the surface of silicone keypads,for a period of time after placement of epoxy resin and curing agent
can be dried into effect like crystal.
Epoxy technology can not only make silicone keypads beautiful , and also can protect the surface from damage of silicone keypads.
Epoxy Silicone Rubber Button has waterproof, corrosion-resistant, wear-resistant, decorative and other characteristics,
decorative mainly embodied in crystal clear effect of epoxy, but also can increase the gloss of the keypads, the most important
one is Epoxy can increase the service life, so epoxy silicone rubber keyboard is widely used.
Epoxy process is an important part in the production of silicone keypads.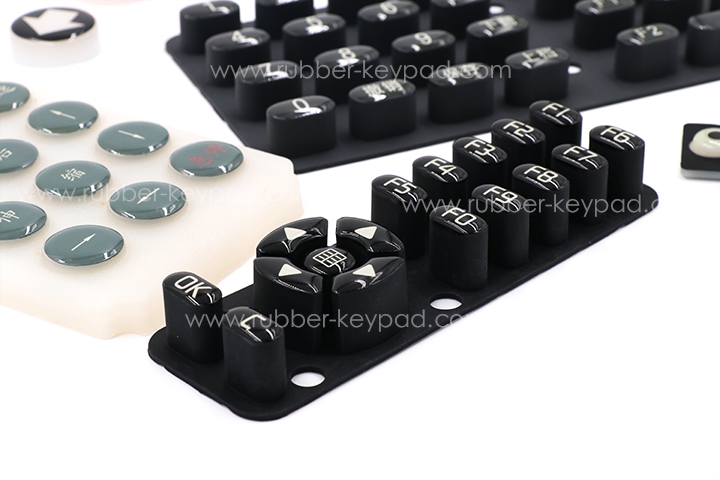 Plastic keyboard protector +rubber button pad-Choose ABS, PC, TPU and other materials by injection molding.
We can also do silkscreen printing and laser etching process on the surface of plastic keyboard cover.
However, such a plastic button cap must be equipped with a silicone rubber membrane or an electronic membrane
switch to achieve functional function.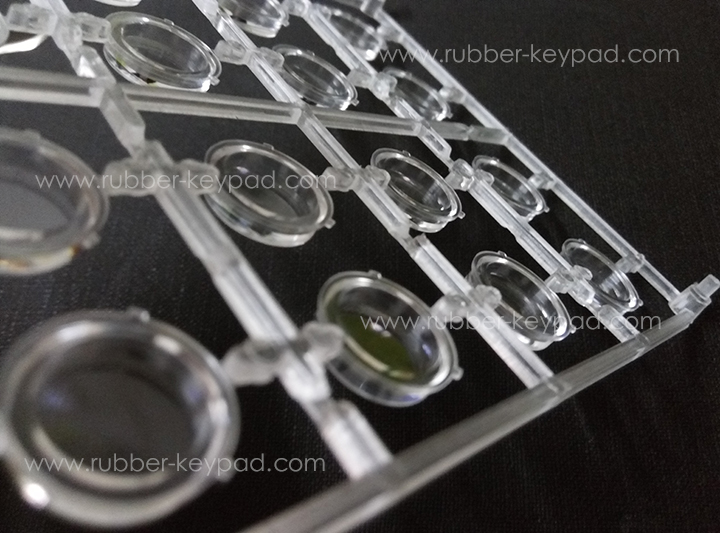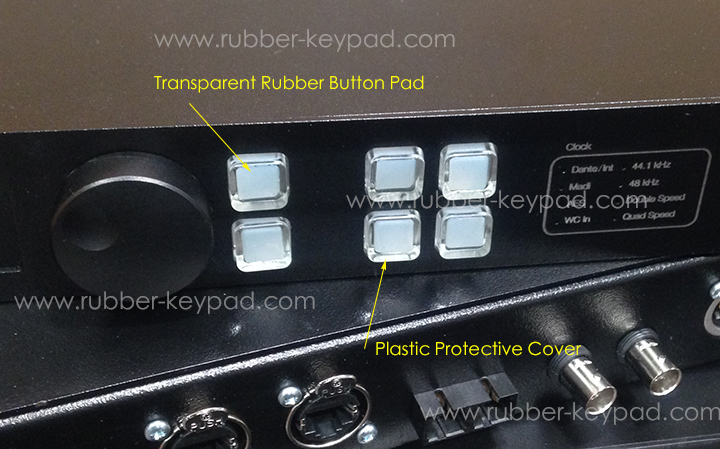 Metal key cap +Rubber Keyboard-The material of metal keyboard cover can be aluminum or copper or other metals.
They are molded by die-cutting or CNC processing. Of course, the price is most expensive these keyboard protective cover.