How to design a custom silicone rubber keypad?
Views:184 Author:rubber-keypad Publish Time: 2018-06-01 Origin:Site
How to design a Custom Silicone Rubber Keypad?
As a experienced silicone rubber keypad manufacturer, Xiamen Better Silicone Rubber Co.,ltd would like to offer you some silicone rubber keypad design guide.
First or all, to design a good tactile keypad without stuck keys, there are three main factors which will affect rubber buttons' tactile: operating force,actuation force & travel distance.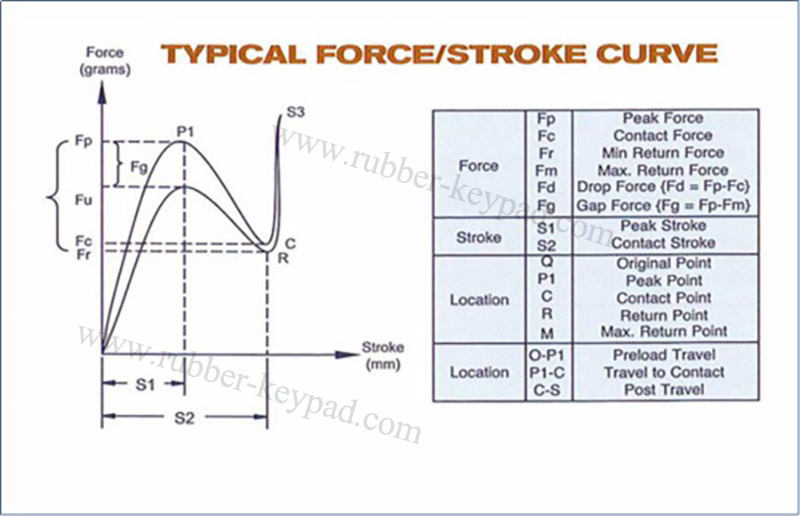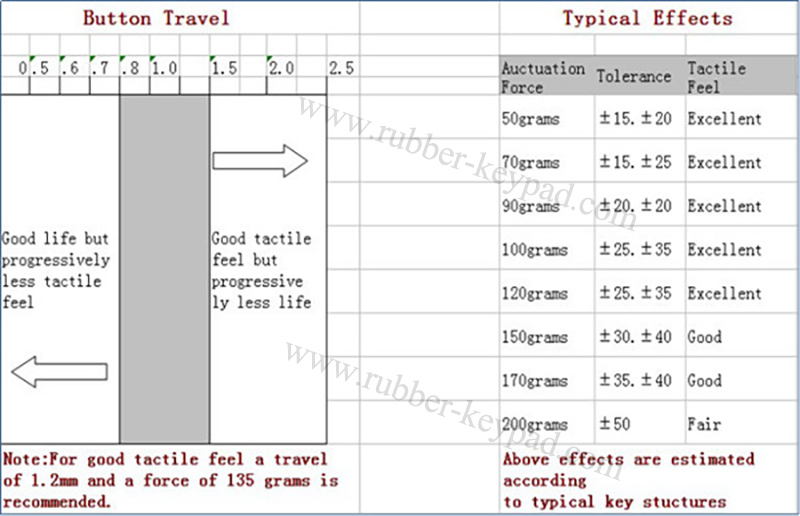 When you're designing, you need to think about the relationship between : operating force,actuation force & travel distance of silicone rubber keypad. Generally, a good tactile silicone rubber button always with 1.2mm travel and 135g actuation force. Then you need to consider the structure of a custom silicone button.
Another factor is the silicone rubber material. The common silicone hardness is 40 shore A, 50 shore A, 70 shore A, 80 shore A. The higher the hardness, the better the silicone rubber keypad feels. But the higher hardness of keypad will effect the lifetime of silicone rubber button.
To the contrast, the lower the hardness, the softer the keypad after forming, but the poorer feeling. And it will cause stuck key easily. Therefore, we generally require a material hardness of 60-65 shore A.
Custom Silicone Rubber Keypad Design Guide:
First, have a brief knowledge about silicone rubber structure.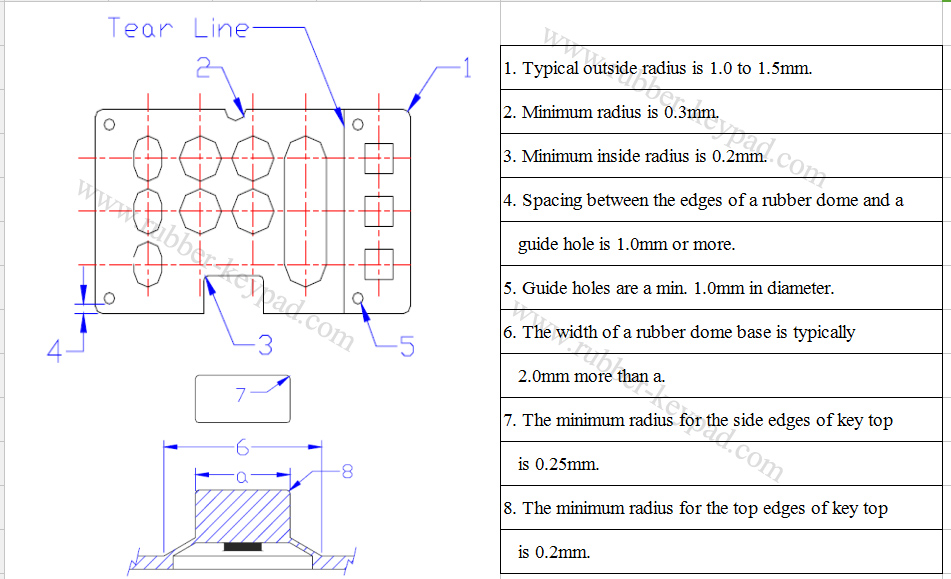 Knowledge about Silicone rubber keypad manufacturing process
First, confirm if there need legends on the key surface. If it is backlight keypad, it will use laser etching technology of legends. If it is common legends, it can be silkscreen printing, without backlit effect. Also the debossed legends(need color filling), embossed printing( molded legend then printing)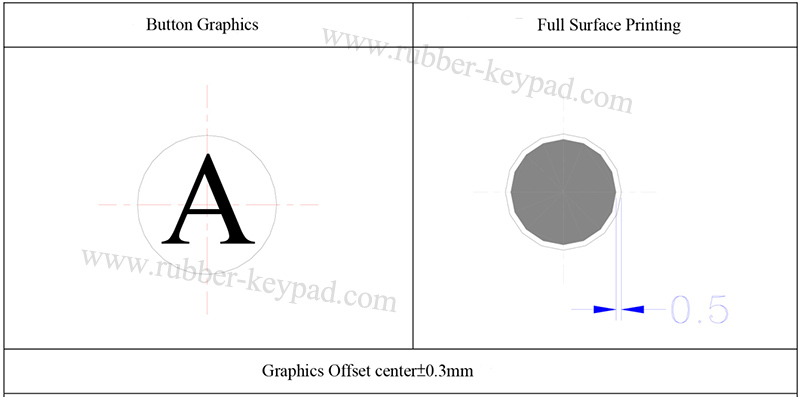 Silkscreen printing silicone rubber keypad is the most common process, which need to make positioning tooling and printing tooling.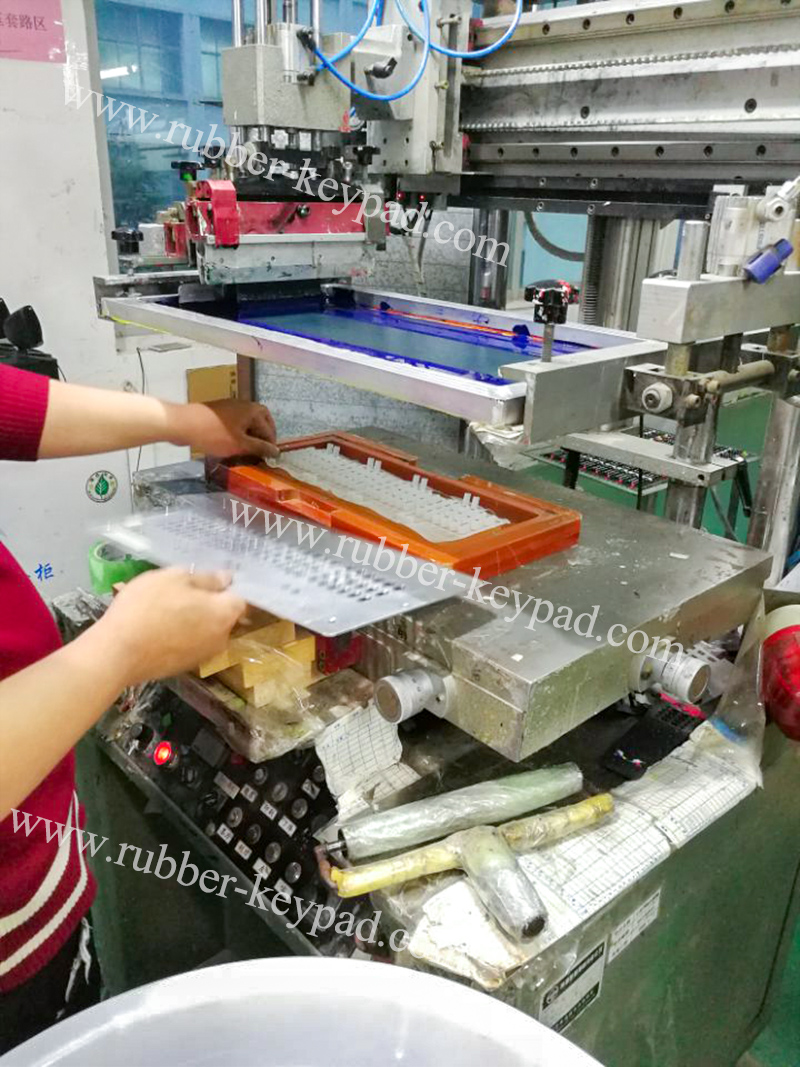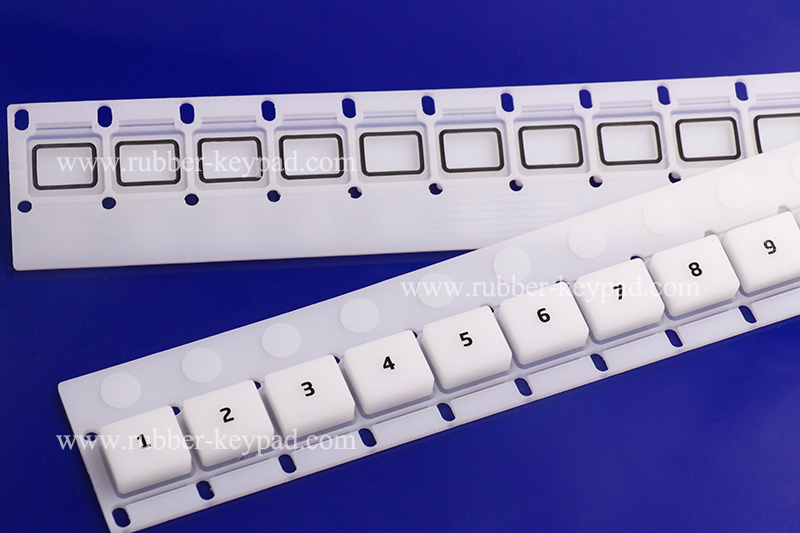 Another way Laser Etching Rubber Keypad also called as Backlight Silicone Rubber Keypad. When do the laser etching, it need to do color coating of keypad. The laser cutting process uses the principle of laser to process the surface of the silicone keys, burns out the surface color of key to show the desired color , then finally forming graphics or characters, and these graphics or characters are backlight.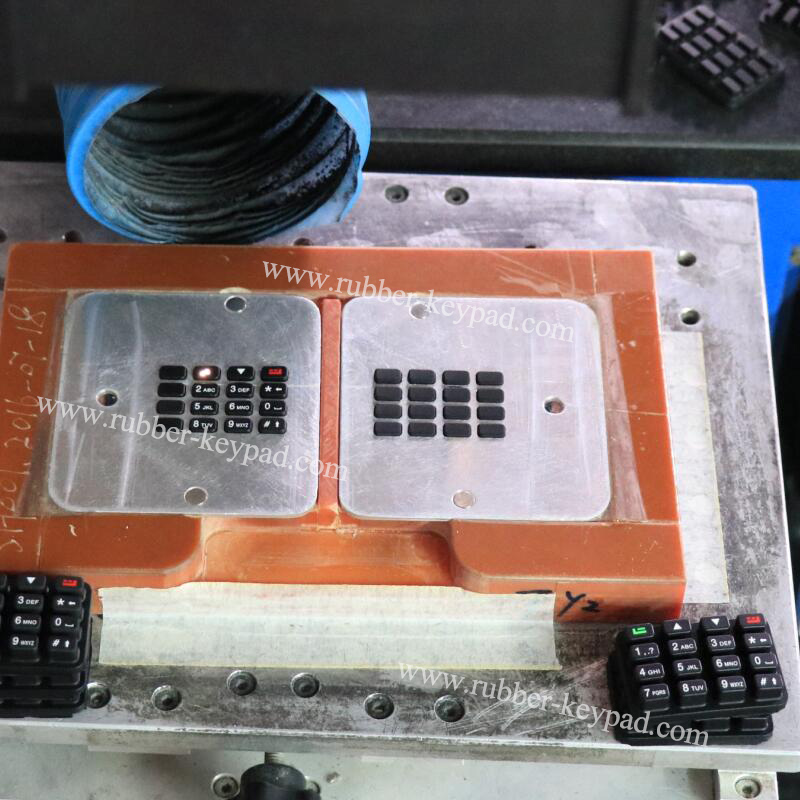 Then determine the surface protection. Generally, after doing silkscreen printing or laser etching process, the silicone rubber keypad need protective ways: Silicone Coating( also called Matt Smooth Coating) PU coating, Epoxy Coating, Plastic Cap. The cost of P+R keypad would be highest, then Epoxy Coated Keypad, PU coating, Silicone Coating.
Lastly, if to design the Conductive Keypad, There are several options available: conductive ink printing keypad, carbon pills button, metal dome, metal pills, nickel pills.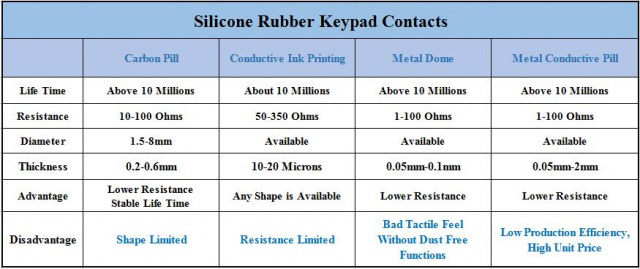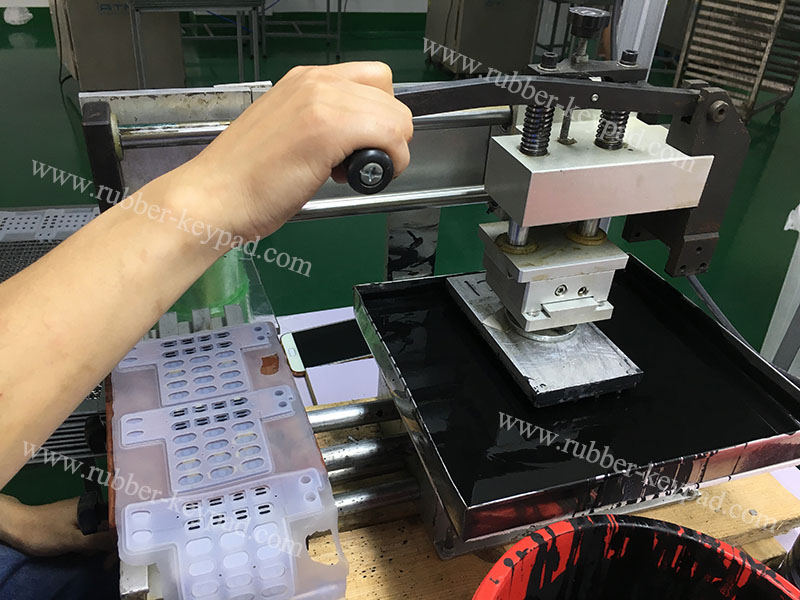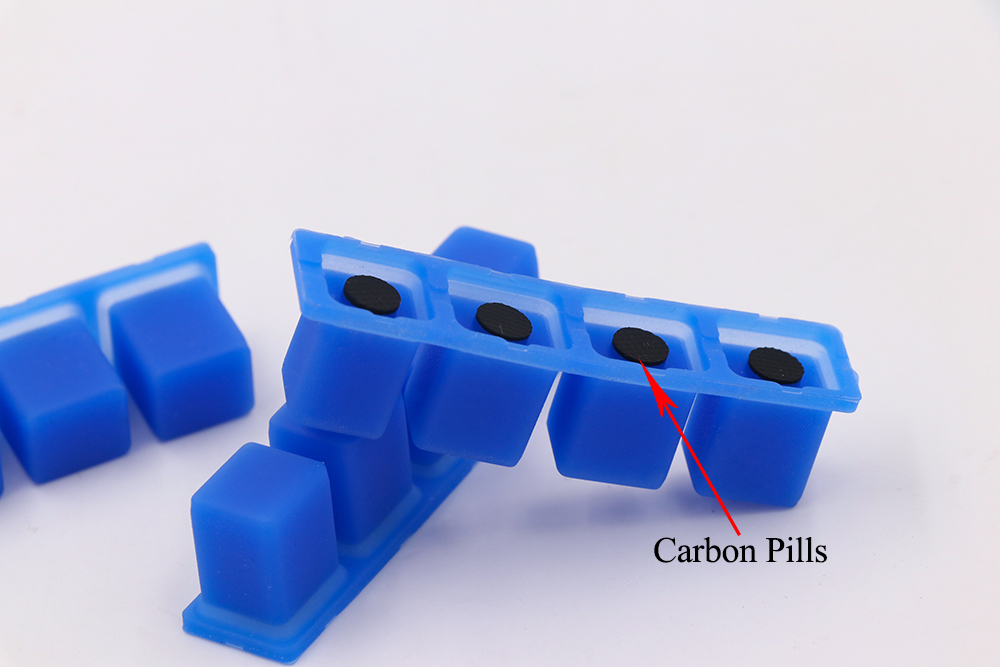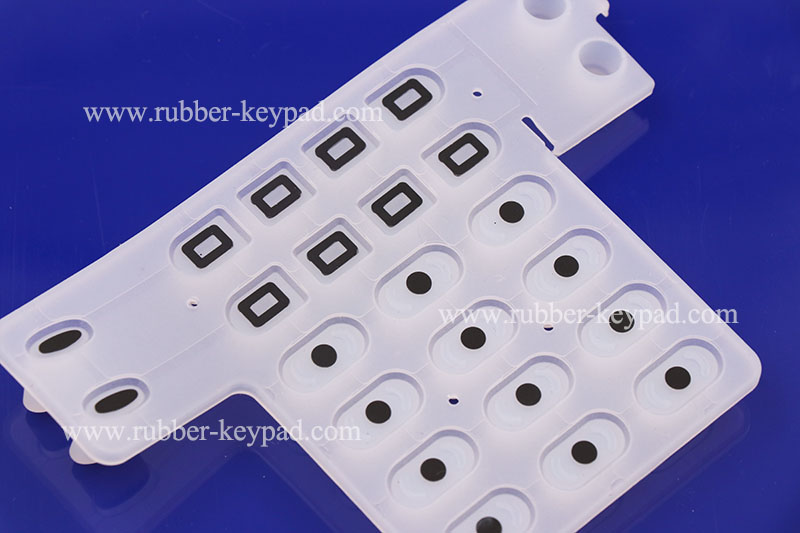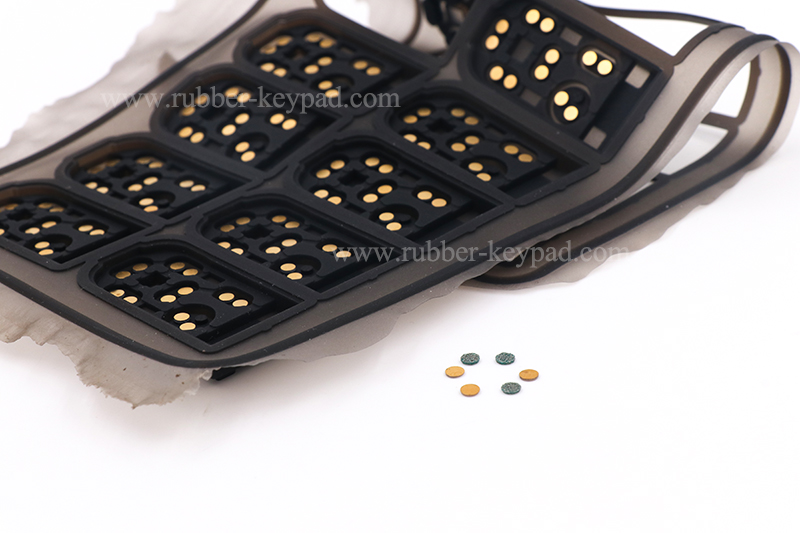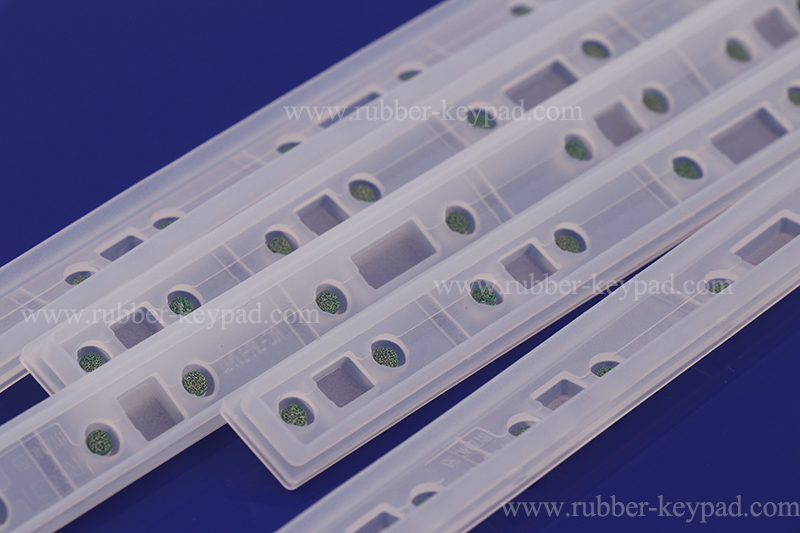 What is the silicone rubber keypad manufacturing process of Xiamen Better Silicone Rubber Co.,ltd?