How to make rubber keypad
Views:151 Author:Site Editor Publish Time: 2017-12-29 Origin:Site
Silicone Rubber Keypad use silicone rubber as the raw material which is excellent heat resistant, cold resistant, environmental resistant, electrical insulation and fatigue resistant and many other features.
Rubber keypads are widely applied in various fields, like computer,remote control systems, telephones, radiotelephone,electric toys or other electronic fields.
Silicone Rubber Keypad includes Single Button, Remote Control Rubber Keypad, Conductive Silicone Rubber Keypad, Phone Silicone Rubber Keypad, Metal Dome Silicone Rubber Keypad, Backlit Silicone Rubber Keypad, Silicone Rubber Keyboard Button, P+R Keypad,Coder Silicone Rubber Keypad,Car Silicone Rubber Keypad, Membrane Switch, Transparent Silicone Button Pad,Laser Cutting Silicone Rubber Keypad, Reset Push Button, Home Button,Learning Machine Keypad, POS machine Keypad, Electronics Keypad,and so on.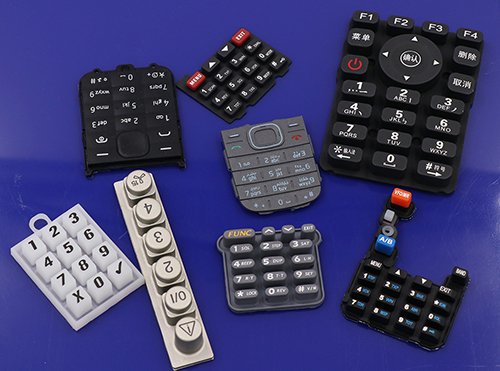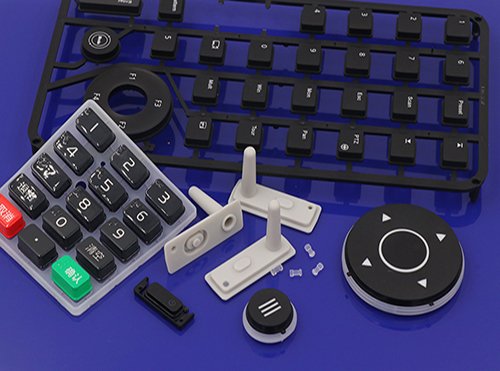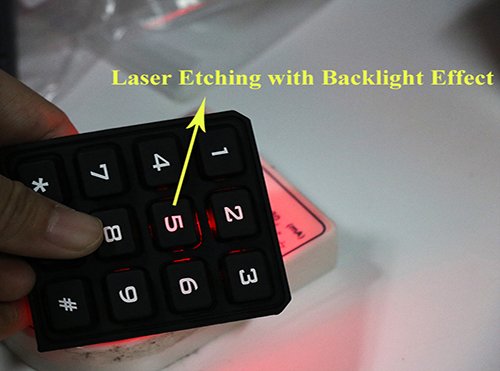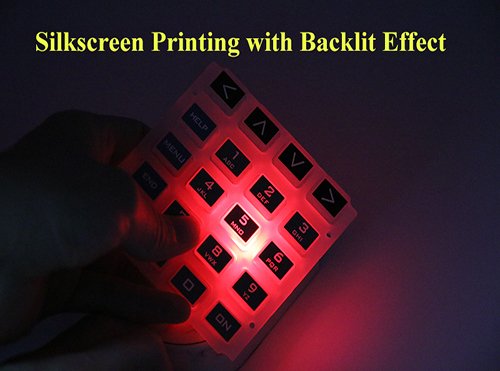 Silicone keypad is a kind of silicone rubber products, which use high temperature vulcanized rubber as the main raw material and molded by compression mold.
A finished silicone rubber button to go through the following main processes:
●Raw material preparation(also called rubber mixing; Prepare material): Including raw rubber mixing,color matching,weight of raw material and so on)
●Vulcanization (also known as compression molding): Using high-pressure vulcanization equipment. After high-temperature curing, the silicone raw material form into a solid state molding.
●Conductive ways: Conductive carbon pills; Conductive ink printing;conductive metal pills;Conductive nickel pills;Metal dome
●Surface characters treatment technology: Silksceen printing,laser etching;
●Surface protection: Silicone keypad is easy to adsorb the dust in the air in the ordinary state and has a certain viscosity. In order to prevent dust and protect keypad, it usually do some protection. Like matt smooth coating, PU coating;Epoxy coating; Plastic Cap.
●Quality Control:Manual detection and Automatic machine detection.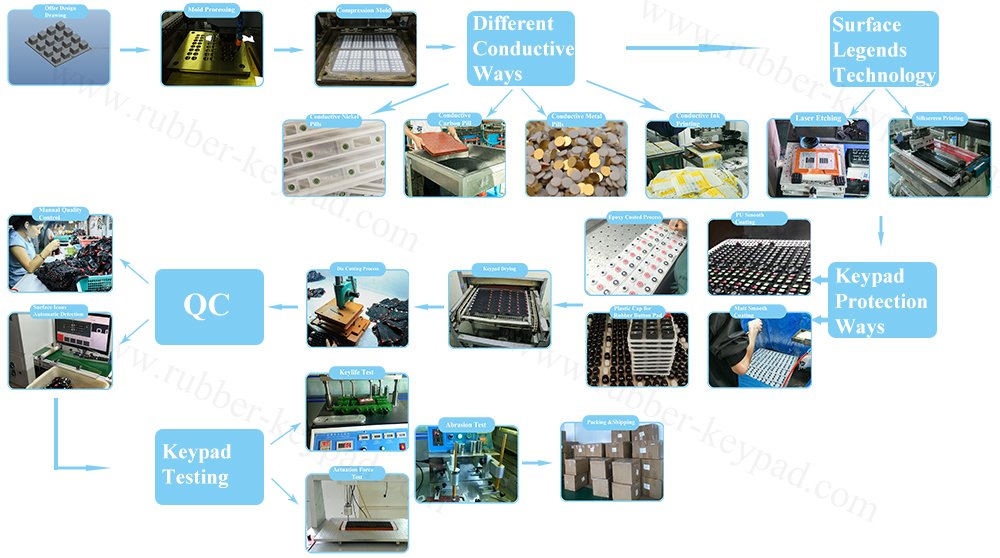 Xiamen Better Silicone Import and Export Co., Ltd is specialized in producing silicone rubber keypads for years. We are able to use all kinds of technology and surface protective treatments. For instance, silk screen, laser etching, epoxy, dual durometers/colors, plastic rubber, metal dome and PU coating, etc.Anytime, you have ideas to design silicone rubber keypad, tell us, we will do our best to offer you best solutions.