Matte Smooth Coating
Views:179 Author:Hardy Ho Publish Time: 2017-08-06 Origin:Site
Matte Smooth Oil Cover & Coating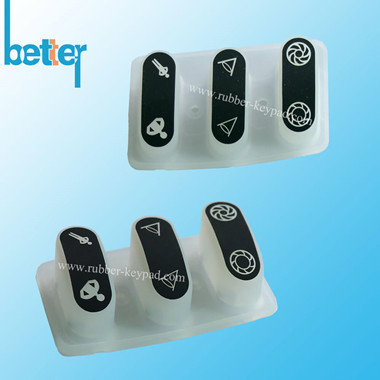 Matte Smooth Coating, also called matte smonth cover, which silicone keypads, silicone cover or rubber sleeves & products is coated by matte oil & flat oil, in aim to improve silicone products abrasion performance and dust-proofing effects, and also have good touch feels, flat silicone keypads & sleeve or cover surfaces. antistatic agent.
Smooth Oils have different kinds according to different demands or protection effects.
1. Surface effects: Glossy smooth oil, matte smooth oil, dull polish oil.
2. Wear-resisting effects: Common Wearproof or High Abrasion Resistance
3. Curing & Solidification Temperature: High-temperature solidification oils and low-temperature solidification oils (difference depends on platinum catalyst contect & ratios)
4. Manufacturing Process: Spraying Matte smooth Coating and Silk Screen Printing Matte Oils.
Matte Smooth Oils performance index for Silicone Rubber Keypads & Silicone Cover Sleeves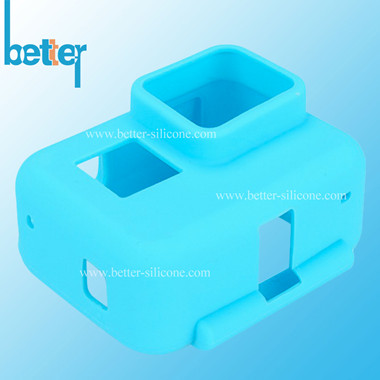 Adhesive Force: Paint Adhesion Testing, three times 3M610# tape-5B.
Abrasive Resistance: RCA, 175g twenty-eighth times/20um
High Temperature and High Humidity: -80oC/95%RH-48 Hours
Salt Fog Resistance: 5% NaCL, Spray Tank Temperature 35oC, Saline Water Suction Volume 1ml/h, 72 Hours
Alcohol Resistance: 99.3% ethyl alcohol, Positive Pressure 500g, frictional machine length 16mm: 68 times/Min
Weather Reistance: ultraviolet irradiation 250μW/cm2-300h
Thermal Shock: 80℃×1hr ~—40℃×1hr
Matte Smooth Coating Main Application
2. Silicone Sleeves & Silicone Cover
Silicone Phone Protection Case, Tablet PC Cover, Ipads housing Cover, Silicone Rubber Handle Grips, Silicone Wristband, Silicone Necklace & Rings etc.