Silicone Button Pads Symbol Design Guide
Views:43 Author:rubber-keypad Publish Time: 2019-11-22 Origin:Site
Silicone Rubber Keyboard is processed by compression molding used silicone raw material.
Produce silicone rubber keyboard need a lot of processed: mix material and color, compression molding, conductive process: carbon pills, conductive ink printing, metal pills, nickel pills;surface symbols: laser etching, silkscreen printing,molded to be embossed or debossed; protective cover and coating: matt oil coating, PU coating, epoxy coating,plastic keycaps.
Silicone rubber keyboard symbols design is very important during keyboard application. There are many solutions for your choice.
1. Silkscreen Printing Symbols- the most common solution in silicone rubber keyboard design. The price of silkscreen printing is cheap.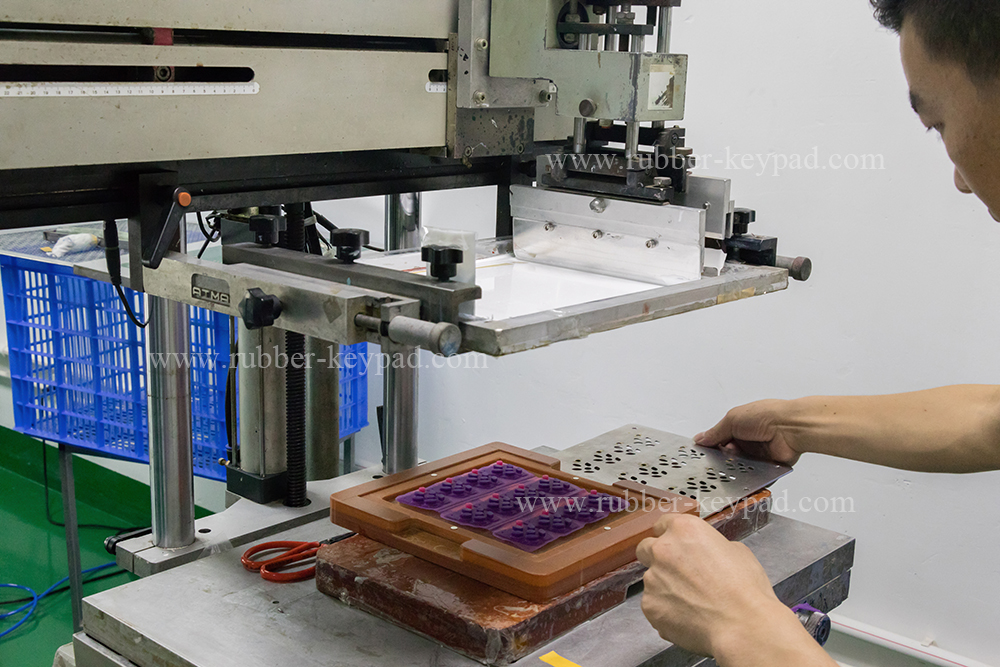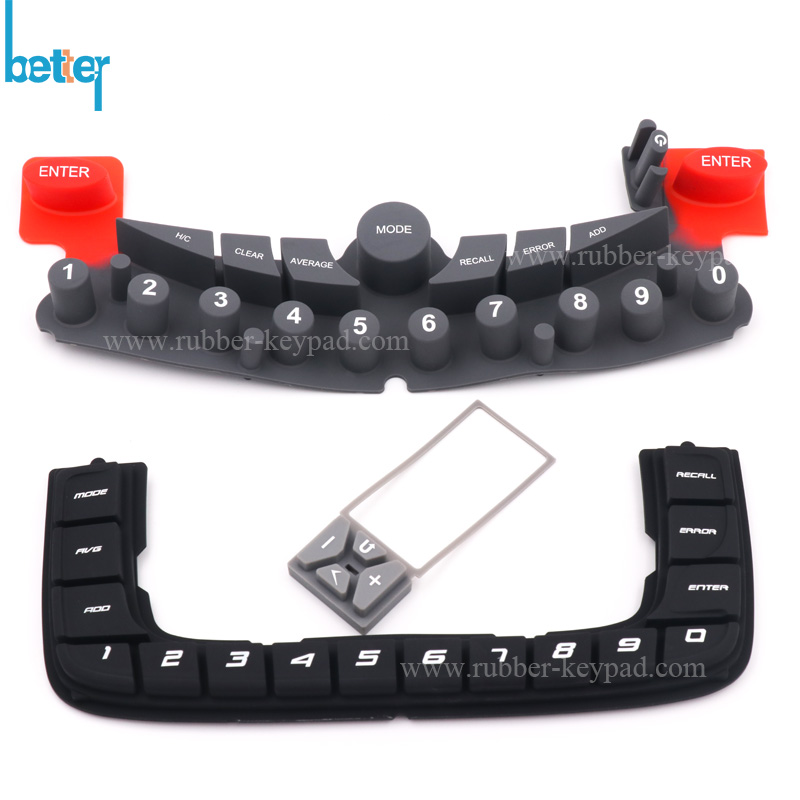 2. Laser Etching & Engraving Symbols- also a common solution of silicone rubber keyboard design.
Laser etching can achieve the backlight effect of rubber keyboard. If you need the keyboard symbols to glow in the light, laser etching process is the best choice.
The price is higher than silkscreen printing, because it need color spraying before laser etching.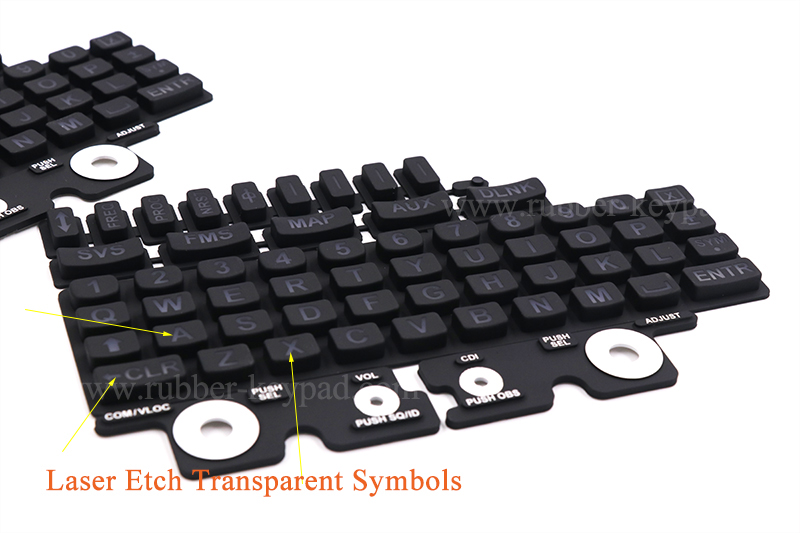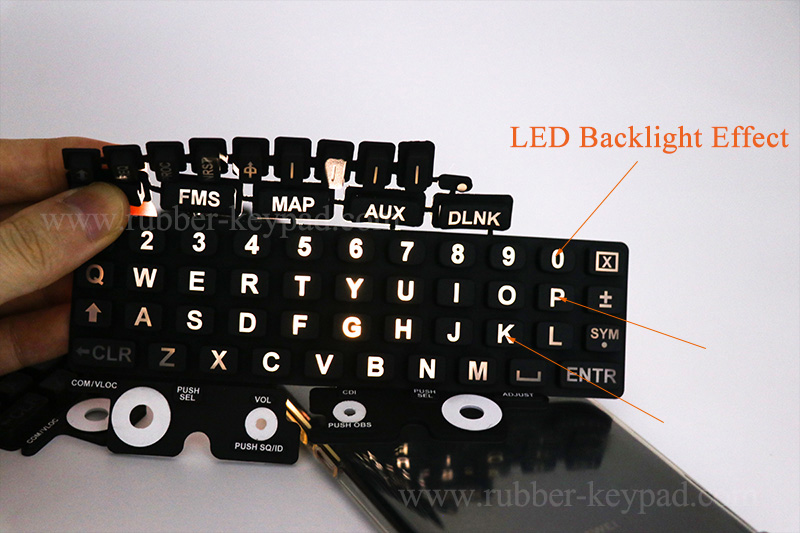 3. Hollow Out Silk Screen Printing Symbols- a cheaper solution for backlight effect silicone rubber keyboard.
To hollow out the symbols, a mesh a used to transfer ink into the silicone rubber keyboard surface, except that the symbols area is not permeable to the ink via blocking stencil.
Then moving the squeegee across the screen to fill the mesh interspace with ink. And a return the movement with spread the ink into the silicone rubber keyboard surface.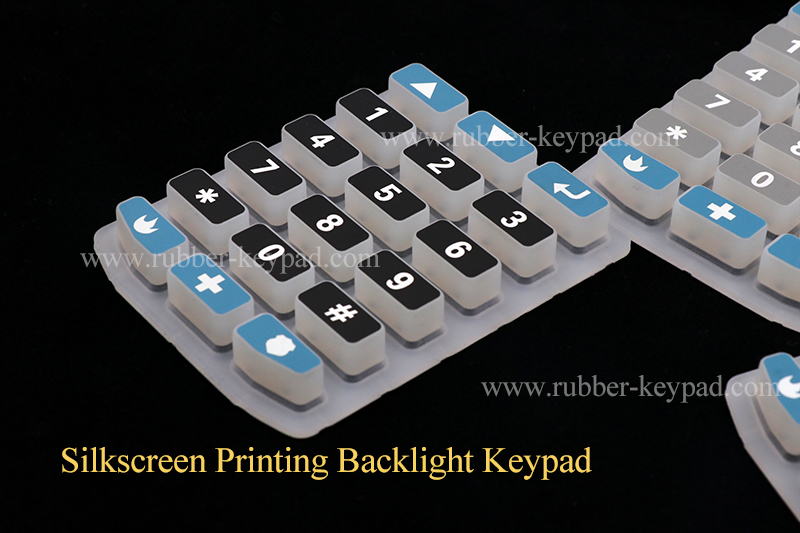 4. Molded Debossed Silicone Rubber Keyboard Symbols-color filling, laser etching for backlight effect.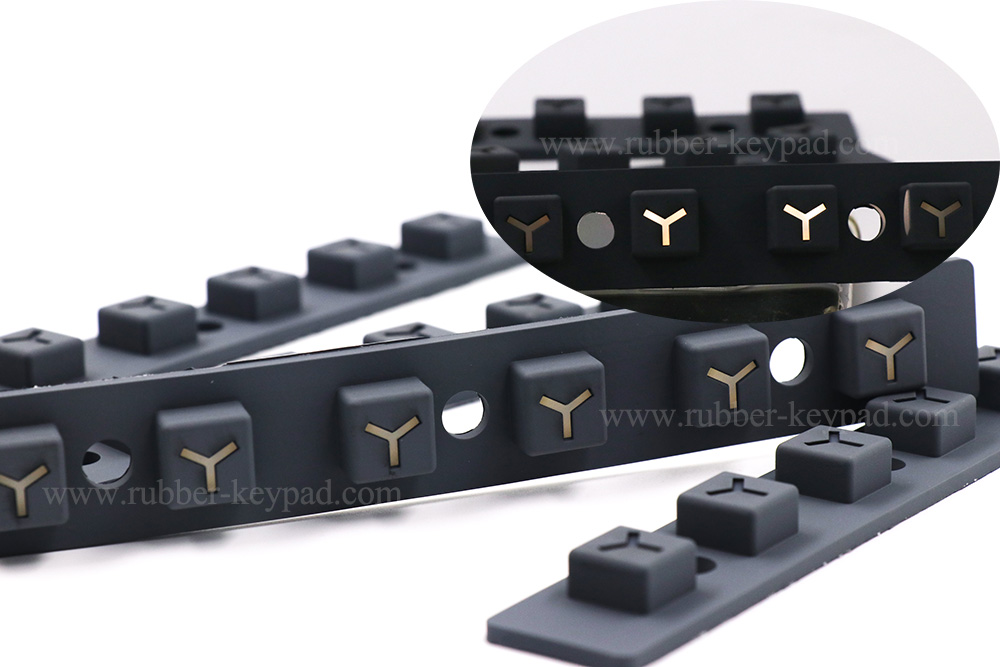 Molded Embossed Silicone Rubber Keyboard Symbols- color printing.
If you are not sure, please tell us the silicone rubber keyboard effect you want, we will give you the most professional suggestion.