Silicone Rubber Button Pad With Backing Self-adhesive Tape
Views:101 Author:info@rubber-keypad.com Publish Time: 2019-07-25 Origin:Site
In order to meet different requirements, there are many different production processes of silicone rubber button pad, like silkscreen printing, laser etching, epoxy coating,P+R keypad and backing self-adhesive layer.
More and more silicone rubber button pad use backing self-adhesive layer.
To combine the silicone rubber button pad with another product, the most common way is overmolding by compression mold or injection mold.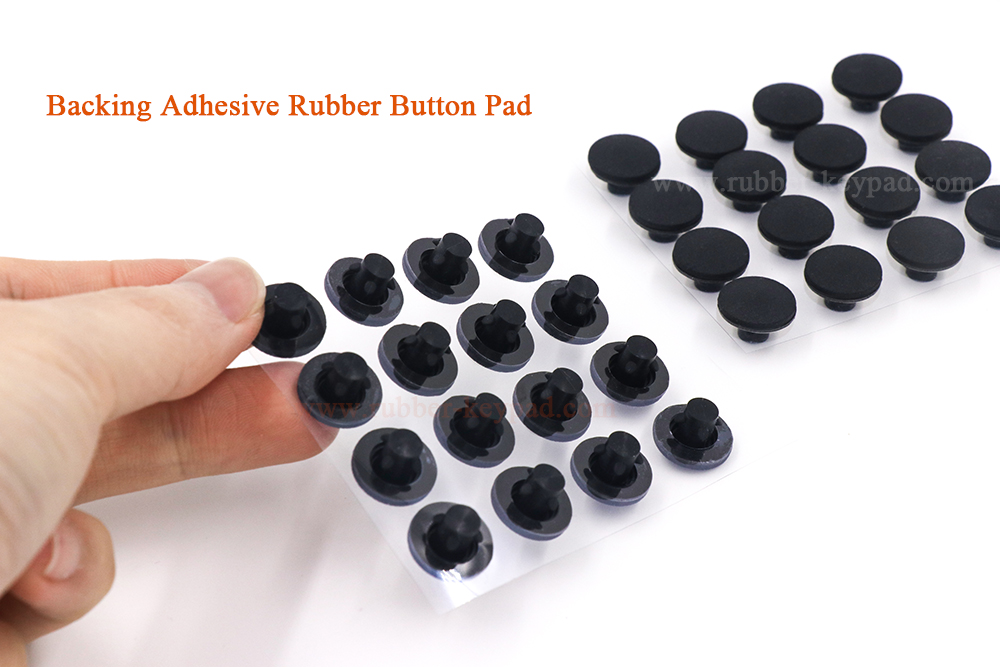 Another way is adhesive.
Due to its release properties, silicone rubber is difficult to bond with pressure sensitive adhesive materials such as double-sided adhesive,which need a special treatment agent to treat the surface of product first so that to bond with double-sided adhesive tightly.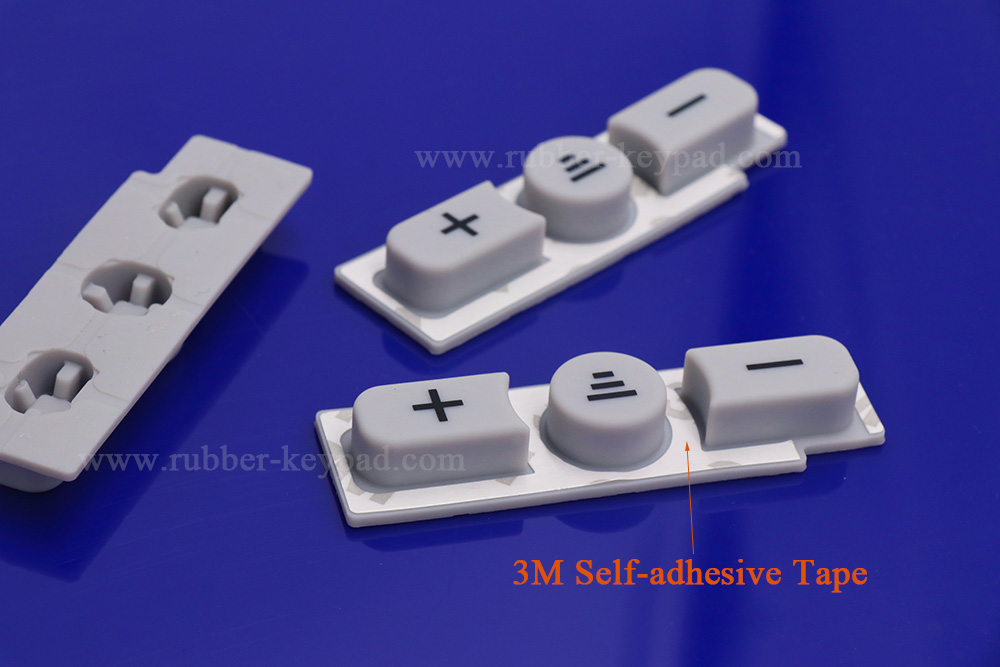 This blog aim to intruduce some production technique silicone rubber button pad with backing adhesive:
A. Clean the silicone rubber button pad by n-heptane or methylbenzene.
B. Add the diluent in proportion and mix well for preparation
C. Apply the treating agent evenly to the area where silicone rubber button pad needs backing adhesive, and then place the silicone rubber button pad in a cool and ventilated place until the treating agent dries naturally.
D. After the treatment agent on the silicone rubber button pad is naturally dried, apply the double sided backing adhesive tape to the rubber button pad.
To conclusion, backing adhesive silicone rubber button pad should be treated with treating agent during processing, otherwise it will cause adhesive falling out.It is also important to keep the adhesive area cleanly before application backing adhesive.